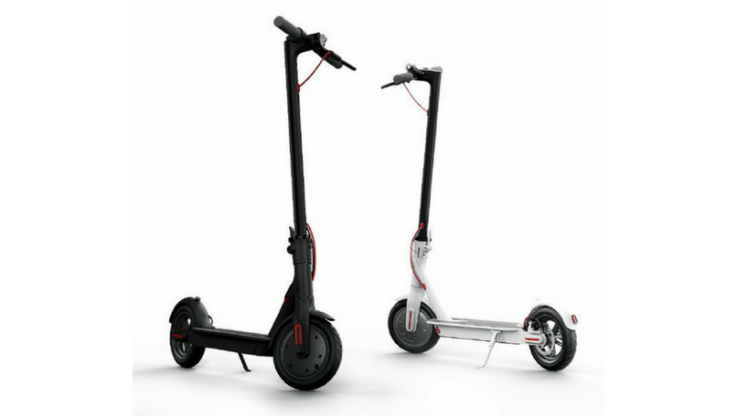 Chinese smartphone maker Xiaomi, which occasionally makes other innovative consumer tech products at affordable prices, has launched its latest Mi Electric Scooter on its crowdfunding platform in China.
The innovative motoring device has an aircraft grade aluminium alloy body and a portable folding design that allows the scooter to be folded with the press of a button in just three seconds. Prior to this Xiaomi had launched its first two-wheeled self-balancing scooter Ninebot mini in late 2015 and a Qicycle Electric Folding Bike in June this year.
The scooter is a standing one and is like those used by children in school, which means there is no seat on the device unlike traditional scooters or mopeds. It is aimed at users who are enthusiastic for hoverboard-like technology — only this scooter seems more controllable.
Those who think their navigating skills on the scooter are not polished yet, can depend on the E-ABS anti-lock braking system present at the front wheel and the double disc braking system. Both of these ensure the scooter comes to a halt quickly in a smooth manner.
The scooter converts kinetic energy to electrical energy and works towards increasing the battery life of the scooter where users can adjust the value of the energy recovery system from an app on their mobile phones. This can be done by connecting the scooter with one's smartphone via Bluetooth. Users can additionally track their speed, distance travelled and more on the app.
Since it weighs only 12.5kg and can be carried around easily the makers are hoping short distance travellers will opt for this product. It reportedly has a top speed of 25kmph.
The new foldable electric scooter has been priced by the company at CNY 1999 (roughly £230 ) and will be available from December 15 in China. It is, however, not known if the product will be made available outside China as of now.