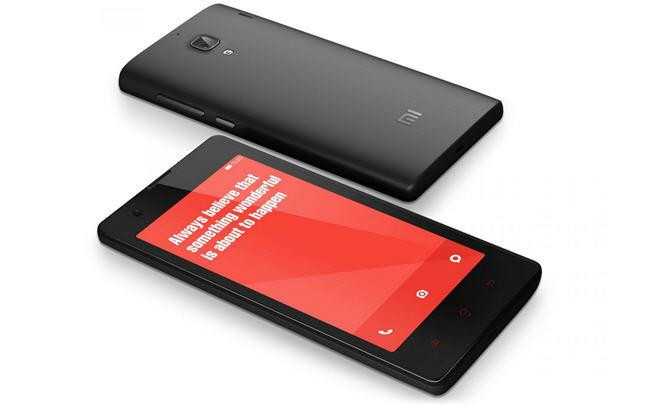 Xiaomi Redmi 1S budget smartphone, which is known for its high customer attracting capabilities in India, has just been sold in 13.9 seconds in Xiaomi's fifth flash sale conduced via Flipkart.
The China-based company had put up 60,000 Redmi 1S smartphone units, up from the 40K smartphones offered during earlier flash sales, during the fifth flash sale conduced online on 30 September.
Increased demand for the Redmi 1S smartphone have naturally left many potential buyers frustrated. There are customers who failed to lay their hands on a Redmi 1S even after registering for all five flash sales and logging in at least a couple of hours before the big online sale began.
Now, Xiaomi has announced that it will hold the sixth flash sale on 14 October. If you are disappointed at not being able to buy a Redmi 1S smartphone, the sixth flash sale is the perfect opportunity for you to lay your hands on the Rs 5,999 (£70, $116) priced Redmi 1S.
Will potential buyers get to see increased Redmi 1S smartphone stocks?
With Xiaomi having announced that it will offer a combined 100,000 units of the Mi3 and Redmi 1S smartphones during the Indian festive season of Diwali, it is possible that the company might put up 100,000 smartphones for the flash sale via Flipkart, starting 14 October.
Register as early as possible
People in India looking at buying Xiaomi's Redmi 1S, and potential buyers frustrated with the Redmi's 'limited stocks', are advised to register as early as possible to participate in the subsequent round of flash sales that will go live on Flipkart, on 14 October.
Registrations open from 6 pm IST on 30 September. Click here to register now, to participate in Xiaomi's sixth flash sale.
Key hardware aspects of Xiaomi Redmi 1S
Xiaomi's Redmi 1S is certainly a 'value for money' smartphone considering its fairly mid-range hardware aspects, and the INR 5,999 (£60, $100) price tag.
The smartphone incorporates a 4.7in IPS display, runs on the Android 4.3 Jelly Bean operating platform, and is driven by a 1.6GHz quad-core Qualcomm Snapdragon 400 processor along with a 1GB RAM.
Redmi 1S also features an 8MP primary camera and a 1.6MP secondary camera. The device also provides users 8GB internal storage that is expandable up to 32GB via an external microSD card.
A 2,000 mAh battery powers the entire Xiaomi Redmi 1S smartphone.
Considering the fact that 'value for money' devices are embraced in India, Xiaomi Redmi 1S challenges the recently released Android One smartphones that have a sub INR 6,000 price tag, and the Motorola E that is priced at Rs 7,000 (£70, $116).
In summary, people interested in buying the budget Xiaomi Redmi 1S smartphone are advised to register themselves as early as possible, take advantage of increased smartphone stocks, and thereby stand a chance to purchase a high-end budget Xiaomi Redmi 1S smartphone.