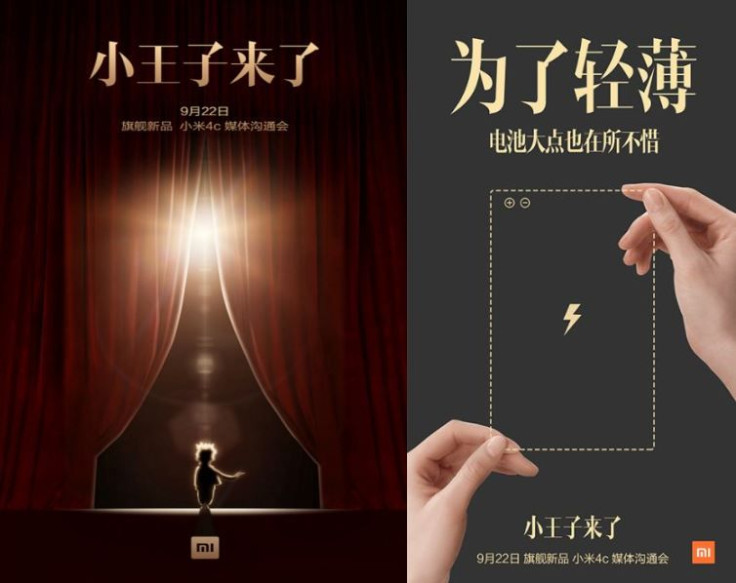 Following a series of leaks revealing specifications of the Mi 4c, Xiaomi finally said the flagship device will be unveiled at an event on 22 September. It will be a new addition to the existing Mi 4 series, but will be out with different features. The announcement comes a month after the launch of the new Redmi Note 2.
The company did not reveal much about the phone, except support for the Type-C charger along with a Snapdragon 808 chip featuring a hexa-core processor, clocked at 1.4GHz. This is against the quad-core Snapdragon 801 processor inside the Mi 4, which is the first variant of the series. We have already seen the use of Snapdragon 808 through the AnTuTu benchmark as well as in the TENAA database listing.
But it remains unclear whether the phone is only meant for users in China or if it will be rolled out to other markets. The posting on the official MIUI forum just notes that, "Forgive me that we can't disclose much about the new model before the launch event on September 22. We will keep you updated with further details of the launch event and have a live thread on that day."
The Mi 4i, which was launched initially in India, is now heading for a few more international markets such as Singapore, Malaysia, Indonesia and Philippines. Along with this, the company has teased a couple of posters (check image above) in the forum, which hints at the Mi 4c packing a bigger battery and coming with a more compact design.