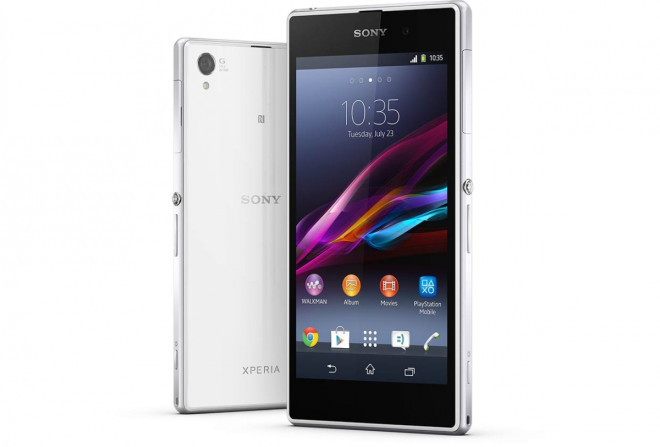 Sony has just started rolling out a new Android 4.4.2 KitKat update with build number 14.3.A.0.761 to Xperia Z1, starting with China.
The Xperia Update Checker reveals that the update is currently available only for the C6902 model of Xperia Z1, as Sony has currently released this firmware only in China while other countries are likely to get the update shortly.
As the Xperia Blog reports, though the update has no changelog, it is likely to offer bug-fixes over its previous firmware build 14.3.A.0.757.
Check out the screenshot revealing the details of the new Android 4.4.2 KitKat firmware (14.3.A.0.761) for Xperia Z1 below: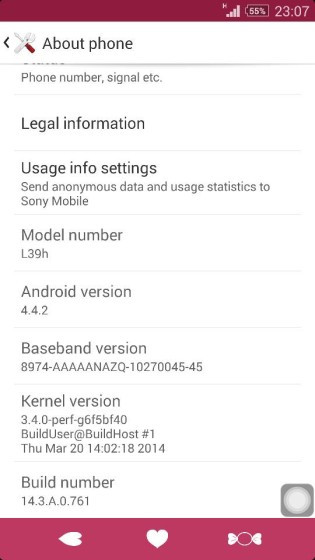 WALKMAN App Gets 8.3.A.0.2 Crash/Bug-Fix Update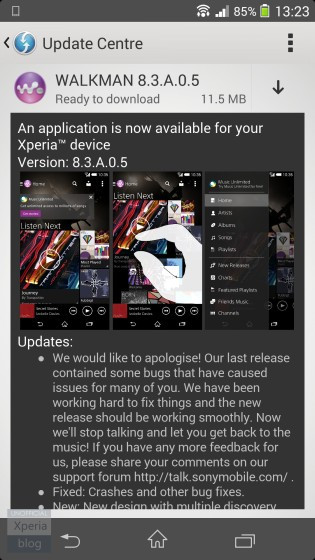 In related news, the WALKMAN app for Sony Xperia handsets gets a new KitKat update with build number 8.3.A.0.5, which is a follow-up release for 8.3.A.0.2 firmware.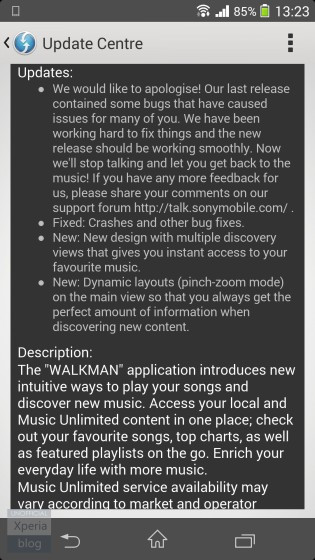 According to the Xperia Blog, this is basically a crash and bug-fix update for WALKMAN app over its previous release. Sony has reportedly assured that the new update should fix all existing issues with the WALKMAN app including crashes.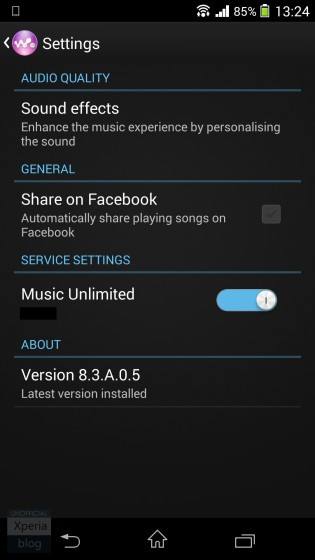 The update weighing 11.5MB in size is currently being rolled out to all Sony Xperia phones in phases. Those who cannot wait for the official Over-The-Air (OTA) update can still download and install the apk manually from here.