Yahoo Mail customers in the UK have been unable to send emails for 10 hours and counting. Problems began late on the evening of 2 November and continued right through the night.
At the time of writing, some 10 hours later, customers are still complaining on Twitter that Yahoo Mail emails are not sending. Most complaints refer to users unable to send emails from their iPhones and iPads.
'This is a large outage'
An administrator on Yahoo's user forum said: "It has come to our attention that several customers are experience temporary errors or are about to start seeing them. This could be any error number as its a large outage. Our engineering team is aware and is working to resolve this issue as quickly as possible."
Yahoo added that, while some customers had reported improvements to the service, others should "be aware that it will take some time to get the servers back up and running so you may still get temporary errors as you access your mailbox."
A heat map from Downdetector.com shows how the majority of complaints have come from users in the UK and Western Europe, along with some on the east and west coasts of the US. One Yahoo users said on the site: "Unable to send. Two messages in outbox, one from 11pm last night, the other from this morning. Have tried re-sending both but failed miserably."
Another said: "Can receive but not able to send for at least the last 12 hours," while another claimed that had experienced issues with Yahoo Mail for 13 hours.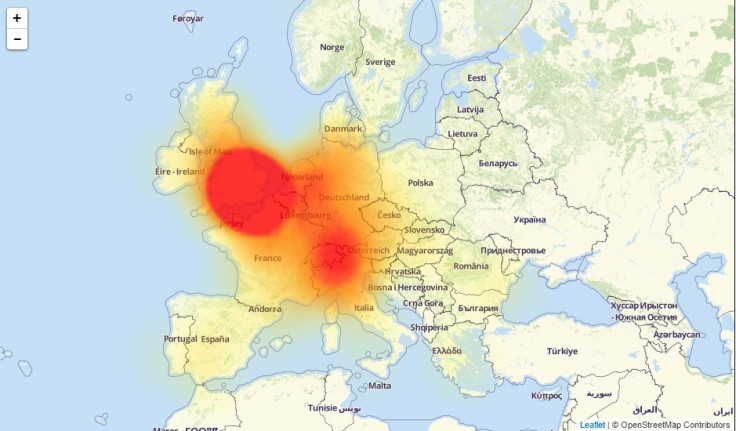 As of 11am the following day, Yahoo users are still experiencing problems. One user, David Graham, said: "Can't send mail this is my business and is costing me money." Another, Helen Kilner, tweeted: "Same issue here on iPhone and MacBook. Told last night they were working on it but can't get any info today".
Yahoo's customer care Twitter account has not tweeted since 1am, 10 hours ago at the time of writing.