Internet giant Yahoo has admitted that a "state-sponsored actor" successfully stole account information including usernames and hashed passwords of a massive 500 million users from its computer networks in late 2014.
The firm appears to have launched an urgent investigation after a hacker known as 'Peace' uploaded a cache of 200 million credentials to the Dark Web earlier this year. However, as previously reported, inside sources recently indicated the scope of the breach was found to be much worse than previously thought.
In a statement released on its website, Yahoo said it is now in the process of notifying all impacted users. The firm confirmed that stolen information included names, email addresses, telephone numbers, dates of birth, hashed passwords and, in some cases, encrypted or unencrypted security questions and answers.
"A recent investigation by Yahoo has confirmed that a copy of certain user account information was stolen from the company's network in late 2014 by what it believes is a state-sponsored actor," the statement said.
"Based on the ongoing investigation, Yahoo believes that information associated with at least 500 million user accounts was stolen and the investigation has found no evidence that the state-sponsored actor is currently in Yahoo's network.
"Yahoo is working closely with law enforcement on this matter," it continued. "The ongoing investigation suggests that stolen information did not include unprotected passwords, payment card data, or bank account information; payment card data and bank account information are not stored in the system that the investigation has found to be affected."
The firm did not provide technical analysis to back up the assertion that a state-sponsored threat was the culprit in this major hack - a label usually given to hackers working directly for, or closely affiliated with, governments or intelligence agencies.
"Online intrusions and thefts by state-sponsored actors have become increasingly common across the technology industry," the statement elaborated.
"Yahoo and other companies have launched programs to detect and notify users when a company strongly suspects that a state-sponsored actor has targeted an account. Since the inception of Yahoo's program in December 2015, independent of the recent investigation, approximately 10,000 users have received such a notice."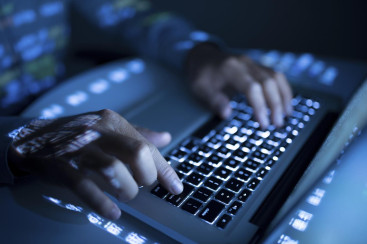 Yahoo said that users should now be aware of the risks posed by the loss of such personal data and how to spot potential fraud or phishing scams. "Although the affected account information did not include unprotected passwords, email content, payment card data, or bank account information, we encourage you to remain vigilant by reviewing your account statements and monitoring your credit reports," it said.
It remains to be seen if the news of such a major security blunder will have an immediate effect on the firm's share price. Yahoo's core business was recently purchased by Verizon for $4.8 billion (£3.6bn). Based on the firm's investor page, the news appears to have had a negative effect at the time of writing.
Verizon to "evaluate" its position
In a statement, Verizon said: "Within the last two days, we were notified of Yahoo's security incident. We understand that Yahoo is conducting an active investigation of this matter, but we otherwise have limited information and understanding of the impact.
"We will evaluate as the investigation continues through the lens of the overall Verizon interests, including consumers, customers, shareholders and related communities. Until then, we are not in a position to further comment."
Meanwhile, the FBI confirmed it is now probing the alleged state-sponsored attack. "We have regular contact and good working relationships with our private sector partners and the compromise of public and private sector systems is something we take very seriously," it said in a statement.