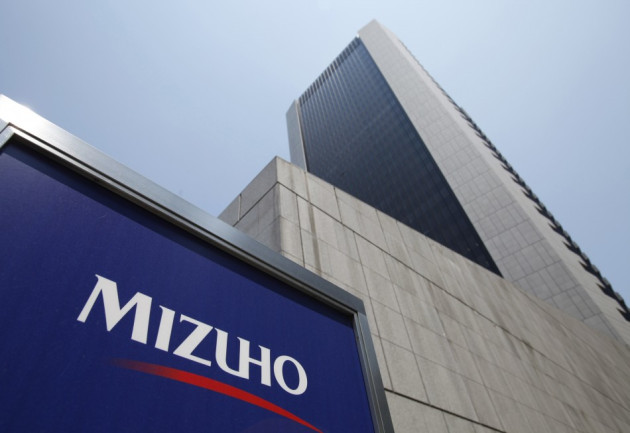 Japan's Mizuho bank, whose image has been tainted due to the Yakuza loan scandal, is likely to avoid a serious penalty from regulators, after an independent panel probing the case said the bank did not intentionally cover up loans to criminals.
The panel said in a statement that the bank's initial false report to regulators was a mistake and not an intentional cover-up.
However, the external panel of lawyers appointed by Mizuho said the bank was not so strict about cleaning up the illegal loans.
"It is highly regrettable that a bank that represents Japan was involved in such a problem and we cannot ignore the fact that such incidents were allowed to be carried on within the organisation," said the panel.
Mizuho had earlier set up a number of committees, including third parties, to investigate the scandal as part of its improvement plan.
The bank expects to avoid the charges with the help of the report, saying it did not intentionally cheat Japan's Financial Services Agency (FSA).
Finance Minister Taro Aso, who heads the FSA, said earlier that the regulator would decide what action to take based on the panel report.
Bank Denies Management Change
A number of media reports have said that the bank will punish more than 30 executives at the bank with demotions and pay suspension over loans.
The bank's chairman Takashi Tsukamoto will step down from his post and CEO Yasuhiro Sato will have his salary cut for six months, according to the reports.
They added that a compliance executive will be ousted from the bank's board.
Mizuho later denied the reports, saying it has not made any decisions on the matter.
Mob Loan Scandal
Mizuho, the second-largest bank in Japan by assets, had earlier admitted its top management knew of certain illegal transactions at the bank dating back to 2010.
The bank was accused of extending more than 200m yen ($2.06m, £1.3m, €1.5m) in loans via a partially bank-owned finance firm called Orient Corp, to organised crime members.
The crime groups generally known as Yakuza engage in wide-ranging anti-social activities, including drug-dealing, prostitution, loan-sharking and money-laundering. They also conduct business activities using front companies.
Following the revelations, Japan's Financial Services Agency (FSA) ordered the bank to improve its business practices. The banking regulator said it was a grave mistake that Mizuho did not take action even after it came to know about illegal loans in 2010 and asked the bank to submit an updated report on its failure.
Mizuho is required to submit a report to the FSA by 28 October detailing how it plans to improve operations.
Following the scandal, the bank has lost a number of corporate and government customers.