If Manchester City owner Sheikh Mansour truely believes that money is no object is the pursuit of Champions League supremacy, then Yaya Toure's insistence that the club need a slice of luck to progress in the continent's leading club competition, might force him to reassess.
Having spent in excess of £400m on players since taking over in 2008, the sheikh has overseen a radical change in fortunes for City, as the mid-table strugglers were transformed into Premier League champions with a mere waft of the UEA deputy Prime Minister's chequebook.
And while manager Roberto Mancini has often bemoaned a lack of spirit and calm under pressure, Toure insists the club require a fabric of the game which is even out of City's illustrious owners' price range; luck.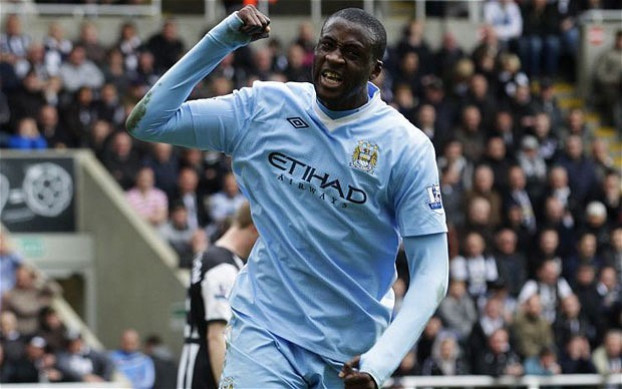 "The first year was quite hard, quite difficult. We didn't get a lot of luck last year," Toure lamented.
"Our last campaign was a disaster. We want to change that. Look at our rivals, Chelsea and Manchester United, they have appeared in a final and this year I hope we can go far and even win it.
"It can be massive for us to get to the second round - we have to get through but we know we have to get a good result. Is it a must-win game? Yes, it's a massive one for us."
Lady luck was far from smiling on City in their opening group game against Real Madrid, when at 1-0 and 2-1 up in the Bernabeu, Toure's side contrived to concede twice in the final moments, with Ronaldo's miss-hit strike confusing Vincent Kompany and evading Joe Hart to spark wild celebrations from Jose Mourinho.
City's limited experience in major European competition as a unit, which was exposed in Madrid, befell their campaign last season, when Napoli and Bayern Munich both inflicted away defeats on Mancini's side.
Toure has demanded an improvement from his side and says going into Wednesday evening's must win encounter with Borussia Dortmund, that mistakes must be eradicated.
"Of course we need to improve," he said. "When you play against tough teams like Madrid and Barcelona you need to keep the ball. We made some mistakes in Madrid but the most important thing is not to repeat them.
"The Champions League is the tough competition in Europe we have try to do our jobs and win. We understand the position we are in because we lost in Madrid. We want to show our fans what we can do and produce a good result against Dortmund."