Two Yazidi sisters liberated from Isis terrorists have slipped into a week-long sleep as a result of deep trauma due to violence they were subjected to during captivity.
Thousands of people from the Yazidi community, a Kurdish ethno-religious minority in Iraq, have been killed, enslaved and raped by Isis since the group seized large swathes of the country in 2014.
As Iraqi forces, aided by international coalitions, recapture territories occupied by the group, thousands of people held captive have rediscovered freedom and made their way to liberated villages or refugee camps.
However, the atrocities they were subjected to have scarred them both physically and mentally.
This the case for the two unnamed sisters – aged 20 and 26 – who Iraqi officials told the New York Times had been indoctrinated by Isis fighters.
The two women arrived at the Hamam Ali 1 refugee camp, Iraq, earlier this month. They wore face-covering niqabs – unusual for Yazidis – and held children they had had as a result of sexual violence they were subjected to by their abductors, whom they referred to as "husbands" and "martyrs".
One day after reaching the camp and being reunited with their families, the two women became unable to stand and spent days sleeping in their tents, in spite of voices and loud noises that surrounded them.
Their relatives said that the women, with the exception of brief instances, had not awoken since arriving at the camp, more than one week ago.
Dr. Nagham Nawzat Hasan, a Yazidi gynecologist who has treated more than 1,000 rape victims, described the women and girls liberated from Isis as "very tired," "unconscious" and "in severe shock and psychological upset".
Hussein Qaidi, directir of Iraq's Bureau for the Rescue of Abductees, said 90% of the women and girls freed following the army's recapture of the city of Mosul earlier in July are deeply shocked and sleep for days.
Isis used to control larges swathes of Iraq and Syria, but the group has progressively lost several controlled areas due to joint offensives launched in both countries.
Thousands of Yazidi still remain in Isis captivity.
Mosul liberated, but 'humanitarian crisis not over'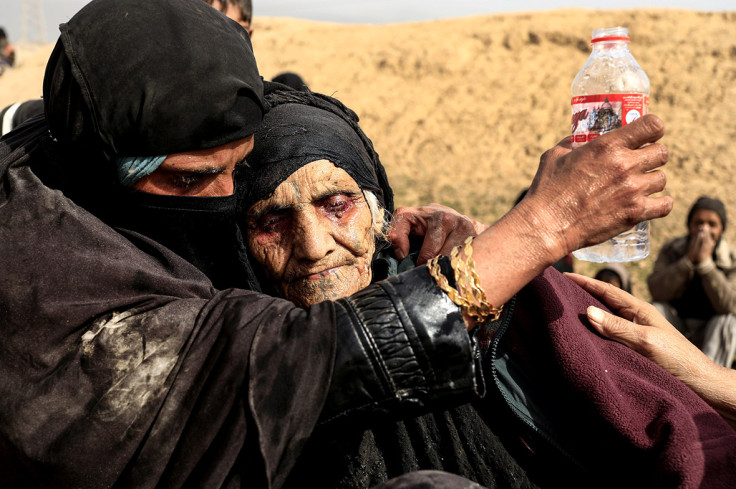 Earlier this month, the Iraqi army declared the city of Mosul liberated from Isis after months of fierce fighting.
Isis had captured Mosul in 2014, imposing a strict interpretation of Islam throughout the occupied territories. Civilians who did not abide by the group's strict rules were subjected to punishments including lashing, beheading and stoning.
Ursula Mueller, a senior UN relief official who visited Iraq in July, said the protection of minorities remains a priority.
" The targeting of women – regardless of ethnic or religious affiliation – with rape, enslavement and other forms of violence, is a particularly disturbing feature of this crisis," she said.
Muller added that, in spite of Mosul's liberation, the humanitarian crisis in the country has not ended.
"Families lost loved ones, homes and livelihoods," she explained. "I urge the international community to maintain its full commitment to supporting humanitarian assistance in Iraq, and I pledge that the United Nations will continue to stand with and support the Iraqi people."