Meet the Afghan refugee raising money for Syria's war victims to get psychological support
"Refugees get a bad press as people think they want to come to Europe, but they have no choice but to leave their home"
Zarlasht Halaimzai vividly remembers the moment she and her family decided to flee Afghanistan in the early 1990s, due to a civil war that culminated with the emergence of the Taliban.
Her father worked as a civil servant and her mother as a teacher and the whole family led a peaceful, ordinary life in Kabul before the conflict erupted. However, suddenly, all their hopes for the future crumbled before their eyes.
"I dreamed about becoming a news reporter, I really wanted to be that. We had an ordinary life and that was completely destroyed by years of civil war," Halaimzai told IBTimes UK.
As they embarked on a long journey towards safety in the UK, Halaimzai – aged 11 at the time – and her family left behind everything they knew and loved. Their culture, their roots, their city all became distant memories, replaced by the fear of an unknown life in a foreign country.
"We had to choose between life and death. We experienced a lot of hardship along the way and it took us a very long time to rebuild a life,"Halaimzai explained.
Twenty years later, her story resonates with hundreds of thousands of refugees who are fleeing modern-day wars in what has been deemed the worst refugee crisis since World War II.
The majority of refugees are from Syria, which descended into civil war in 2011. At least five million people have fled the country, according to the UN.
Moved by the strong will to do something to help people cope with the loss of what they leave behind and the psychological effects of war, Halaimzai co-founded the Refugee Trauma Initiative (RTI) in 2015. She explained it is the only organisation providing emotional and psychological support for refugees in northern Greece.
Greece is among the European countries hugely impacted by the influx of refugees.
In the first six months of 2016, at least 158,377 people arrived in the country, according to the UN refugee agency UNHCR. Although the numbers have decreased, an estimated 9,286 refugees and migrants have reached Greek shores between January and June 2017.
"My motivation comes from an understanding of how difficult it is when this choice is forced upon you," Halaimzai explained.
"Refugees get very bad press because people think they want to come to Europe, but this is absolutely not true. People leave their home because they have no other choice and every story I hear is about [people] running for their life.
"People lose their jobs and their homes and experience horrific things. such as witnessing people, children drown in the sea. All these experiences are hugely destabilising and almost every [refugee] family has experienced a version of that story," she continued.
Since March 2016, the organisation has provided psychosocial support to more than 2,000 vulnerable people. It has now launched a campaign on GoFundMe seeking to raise funds to hire two more therapists specialised in child development and trauma who are also able to work with fathers.
"Our main goal is to help refugees carry some of that emotional burden and find a place of hope. We want to make sure they can feel they can go on and have a sense of hope and have resilience to carry on with their lives, wherever they end up," Halaimzai concluded.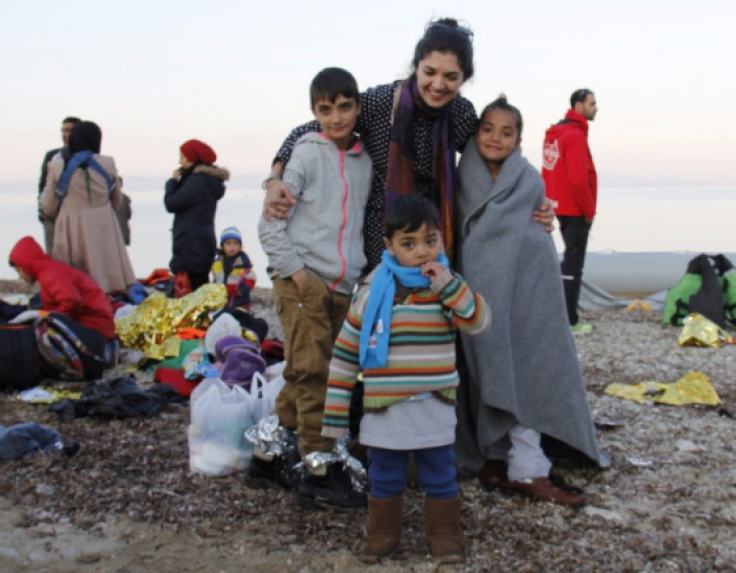 © Copyright IBTimes 2023. All rights reserved.