Yellowstone National Park made the news on 16 May after it emerged a bison calf had been euthanised due to the actions of tourists. Officials said the calf was rejected by its mother and the herd as it had been taken away in a car by a man and his son, who thought the calf was suffering in the cold.
However, the contact with humans meant that the bison herd shunned the calf, who continued to approach people and cars along the road. Officials said that the baby bison had to be put down to end the safety hazard.
The tourists' behaviour drew condemnation from the National Park Service, who said: "These actions endanger people and have now resulted in the death of a newborn bison calf. Approaching wild animals can drastically hurt their well-being and, in this case, their survival."
This is not the first time Yellowstone National Park has seen tourists behaving irresponsibly during their visits. IBTimes UK rounds up the five stupidest things visitors have done at the national park.

Taking selfies with a 1000lb bison
A number have people have been attacked after getting too close to bison – in particular those who want to take a selfie with the beasts.
In July 2015, a woman was attacked by a bison when she and her six-year-old daughter turned their backs to the animal while taking a photo with it. According to CNN, the woman was the fifth person to be injured that year after approaching a bison, and the third whose injuries were a result of photo-taking.
A park official said at the time: "They heard the bison's footsteps moving toward them and started to run, but the bison caught the mother on the right side, lifted her up and tossed her with its head."
Two months before that, a 16-year-old girl from Taiwan was attacked by a bison when posing for a photo. One month later an Australian man was also attacked when taking photos within five feet of a bison at the park. Visitors are warned not to go within 25 yards of bison and other large animals.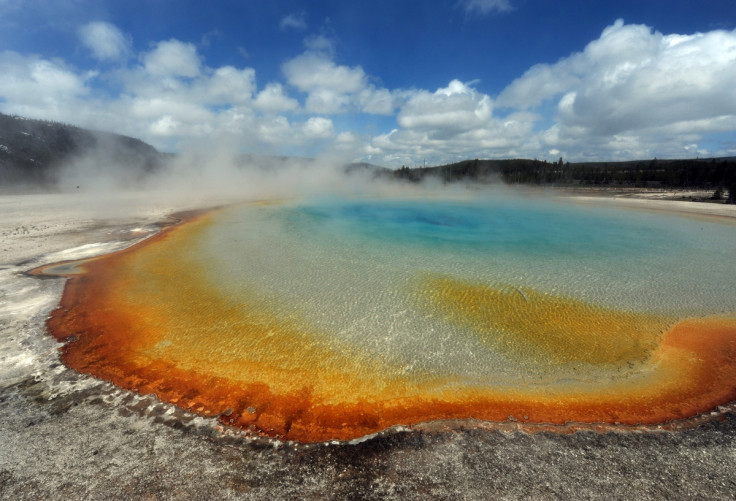 Walking on hot springs
On the same day the euthanised calf story broke, a video was posted online appearing to show a group of people walking across the Grand Prismatic Spring at Yellowstone National Park. The video was watched more than 43,000 times within 24 hours and the people involved have received widespread backlash.
The men in the video are now under investigation after they posted images on Facebook of themselves walking on the hot spring. A spokesperson for Yellowstone National Park told a local newspaper that this was "absolutely against the rules" and said that the images had been forwarded to the park's law enforcement department for investigation.
Hank Heasler, the park's principle geologist, said: "Geothermal attractions are one of the most dangerous natural features in Yellowstone, but I don't sense that awareness in either visitors or employees."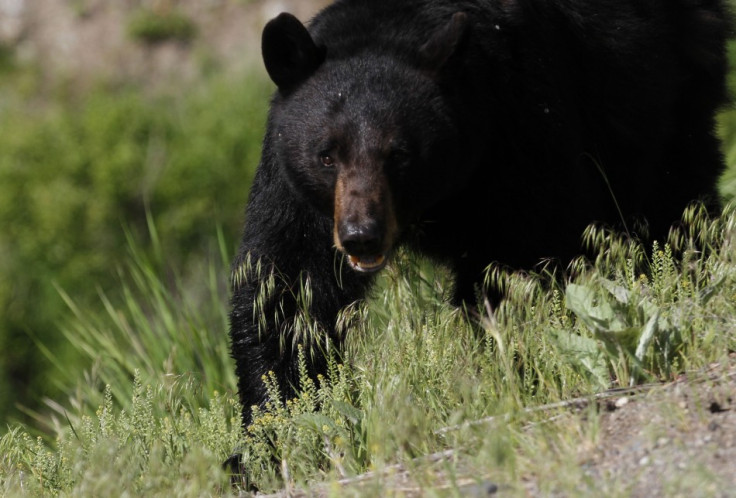 Angering a mother bear
Despite the number of high-profile stories involving bison, bears are often much more dangerous for humans – particularly when you get too close to their cubs.
In May 2015, a video emerged showing a group of tourists running from a mother bear after they crowded around her three cubs. A Yellowstone Park ranger can be heard telling the tourists to keep running as they scatter.
At the time, Bob Gibson, parks communication and education program manager, told NBC News: "These tourists were absolutely in danger. Black bears are usually shy of people. But you put them with their cubs and they get really protective. You never want to be between a bear and its cub."
According to the National Park Service website, there is an average of one bear attack a year in Yellowstone.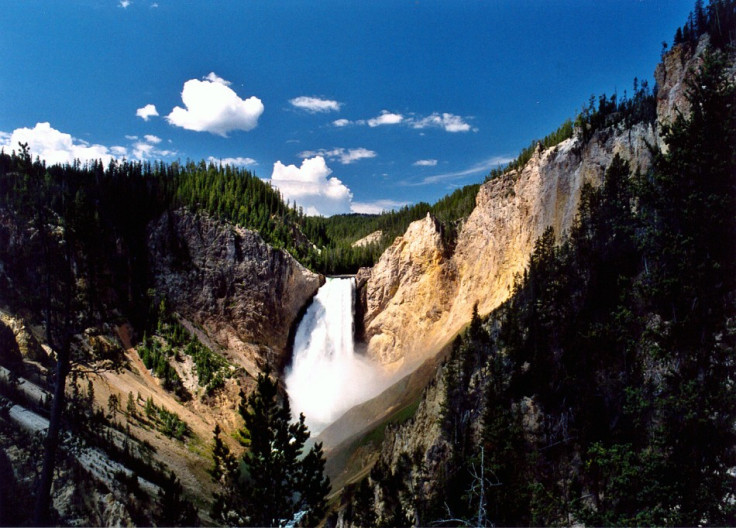 Falling into a canyon for a picture
In May 2015, a 71-year-old tourist fell backwards 25ft into Yellowstone's Grand Canyon while trying to take a picture. He narrowly escaped death as he was at the top of a 200ft plunge, surviving the fall with just a hip injury.
The man had to be rescued by two park rangers, who helped him back up to the rim of the canyon using a rope tied to a tree, the Daily Mail reported. The man would have fallen further into the canyon if he had not halted the drop by pressing his body and feet against the sides of a small crevice.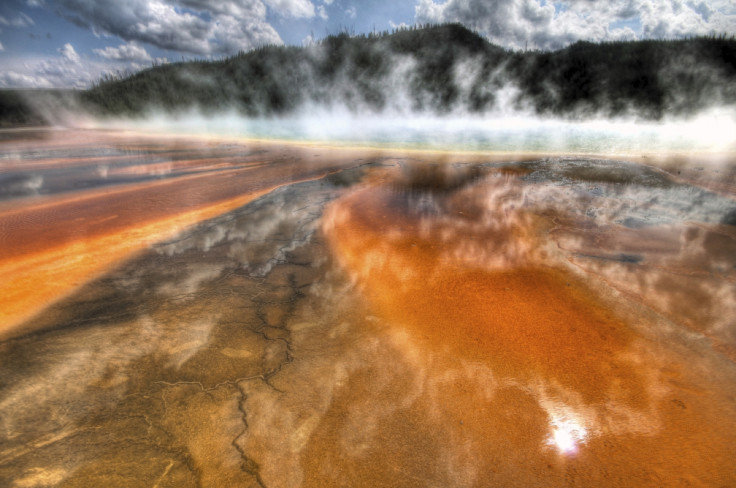 Crashing drones into hot springs
In 2014, a Dutch tourist was fined for crashing a drone into one of Yellowstone's hot springs. Theodorus Van Vliet was forced to pay roughly $3,000 (£1,847) for piloting the unmanned object into the Grand Prismatic Spring.
Van Vliet was the second person found guilty that year of violating the National Park Service's no-drone policy, with a German tourist being fined $1,600 for the same crime weeks before.
The drone ban was issued after visitors complained about noise and raised concerns about human and wildlife safety, the BBC reported.