The US has pulled out its military personnel, who were coordinating support for the Arab coalition campaign against the Houthi rebels in Yemen conflict, from Saudi Arabia in June.
According to a Reuters report, since June, the size of the American service personnel has now been brought down to less than five - from a team of 45 - to participate in the Joint Combined Planning Cell (JCPC).
The planning cell was set up in 2015 to focus on logistics, air-to-air refuelling of coalition warplanes and intelligence support, Lieutenant Ian McConnaughey, a U.S. Navy spokesman in Bahrain, told the news agency.
A statement from Pentagon accepted that the JCPC has been "largely shelved". Despite the escalation of continued violence in Yemen, the US said it has limited its ongoing support to the Saudi forces in combating the rebels.
"The cooperation that we've extended to Saudi Arabia since the conflict escalated again is modest and it is not a blank check," said Adam Stump, a Pentagon spokesman.
A respite in air strikes in Yemen in early 2016 was reported to have resulted in sharp reduction of staffs in June, just as Washington's involvement in the day-to-day activities in advising an air campaign has come under heavy criticisms for causing more number of civilian casualties. However, US officials who spoke on the condition of anonymity have said that the reducing staffing was not a result of being on the receiving end of the increased international outcry over civilian casualties.
In what is thought to be the most under-reported war in the recent times, the 17-month civil war in Yemen has reportedly claimed more than 6,500 lives. The UN has accused Saudi-led forces – backed by the US – of killing twice as many civilians as all others combined. The news agency reported that the fighting that has cost Yemen over $14b (£10.7b) in damages to its infrastructure and economic losses, besides bringing the country close to food crisis.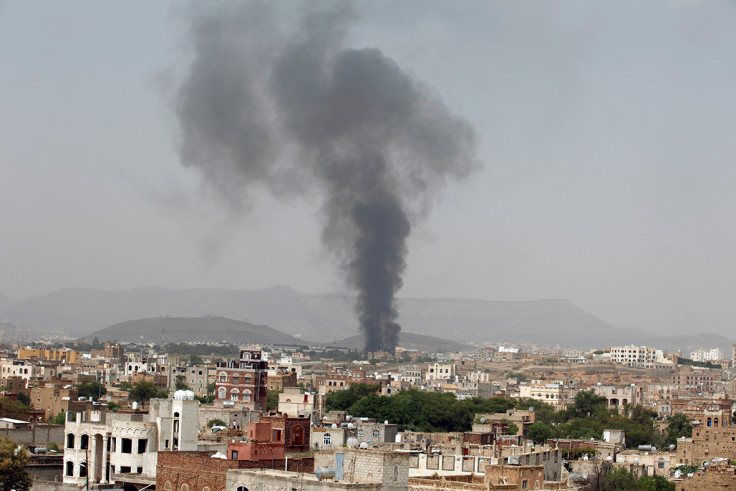 Stump added that if the bombings intensifies in Yemen, the Pentagon might then be forced to review its support. He also said, "In our discussions with the Saudi-led coalition, we have pressed the need to minimise civilian casualties."
However, Brigadier General Ahmed al-Asseri, spokesman for the Saudi-led forces has down played Washington's move and has declined to confirm the role of US military personnel now after the withdrawal.
"The relationship between the kingdom and the U.S. is a strategic one. If true, this move reflects something at a tactical level," Asseri told Reuters.