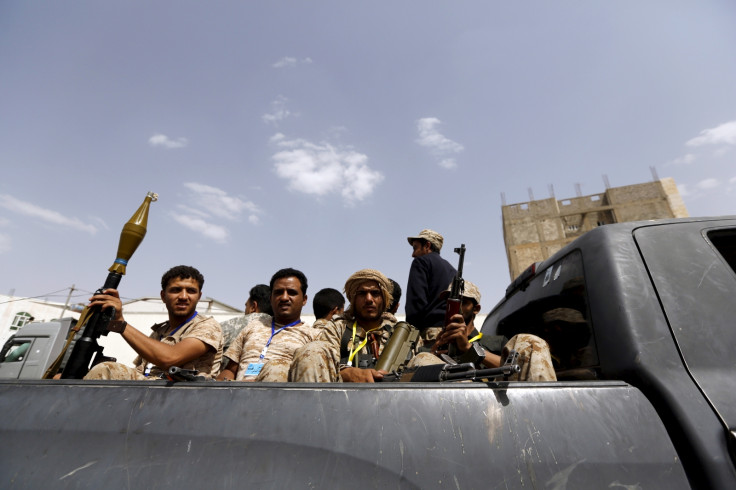 Shi'ite Houthi rebels in Yemen have released six foreign hostages that have been held in the capital Sana'a for more than five months. Officials said that the hostages numbered three Americans, two Saudis and a British national, released with the intervention of Yemen's neighbour Oman.
The six hostages are now on their way to Oman where they are expected to be met by family and close friends. They were said to have "entered the country [Yemen] illegally" according to the Shi'ite rebels, however, no specific reason was given for their detention.
It is understood that one of the men was a journalist who had entered the country without notifying the authorities. The reporter was said to have worked during his time in Yemen, which is forbidden without the right documentation.
Shi'ite Houthi rebels have seized several territories in Yemen during fierce fighting over the past few years, including in Sana'a. According to UN figures the fighting has led to the deaths of up to 4,500 people, including more than 2,000 civilians.
Rebel prisoners freed and killed
Last month local al-Qaeda-linked fighters released the British hostage Bob Semple. The 64 year-old petroleum engineer had been held in the country for 18 months, and was extracted by United Arab Emirates forces.
After Semple was released a video was made public that showed him begging for his life that was filmed last August, seven months after he was captured by the fighters. The footage was posted on social media video site YouTube by Arab broadcaster AlziandiQ8.
Meanwhile, in the western province of Ibb in Yemen Saudi-led coalition airstrikes against a Houthi camp and prison killed 11 and wounded more than 50 fighters and civilians, security officials said. The prison had held up to 300 – some managed to escape, but many were buried under rubble when the airstrike took place.