An air strike believed to be from a Saudi Arabia jet fighter has killed at least 40 people at a camp for displaced people in northern Yemen, according to local reports.
A humanitarian aid worker linked to the International Organisation for Migration, said 40 people were killed and 200 wounded, many severely. It was earlier reported that a strike hit a lorry of Houthi militants at Mazraq camp near Haradh, killing residents and guards as well as fighters.
Yemen's state news agency Saba, which is controlled by Houthi rebels believed to have been the target of the air strike, is reported by Reuters to have broadcast images of five dead children on a blood-streaked floor, it claims died in the attack. Medecins Sans Frontieres said 29 people were dead on arrival at a hospital it supports in Haradh and 34 injured.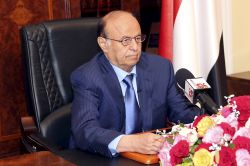 MSF operational manager for Yemen Pablo Marco said: "People in Al Mazraq camp have been living in very harsh conditions ... and now they have suffered the consequences of an air strike on the camp."
Houthi official, Mohammed al-Bukhaiti said the strike demonstrated a "disregard for Yemeni blood."
The Saudi Arabian military says it is seeking clarification of the incident. Brigadier General Ahmed Asseri said: "It could have been that the fighter jets replied to fire, and we cannot confirm that it was a refugee camp. We will ask the Yemeni official agencies to confirm that."
Along with Sunni Muslim allies from neighbouring states, Saudi Arabia has been attacking Shia Houthi rebels supported by Iran in a bid to support President Abd-Rabbu Mansour Hadi. He was forced to flee the capital Sana'a last month, first to Aden and who is now out of the country.
The Sunni coalition has pounded Yemen's fighter aircraft and imposed a blockade on Yemen's ports in a bid to prevent rebels receiving military aid.