Yemen: Saudi air strikes on wedding party kill scores of civilians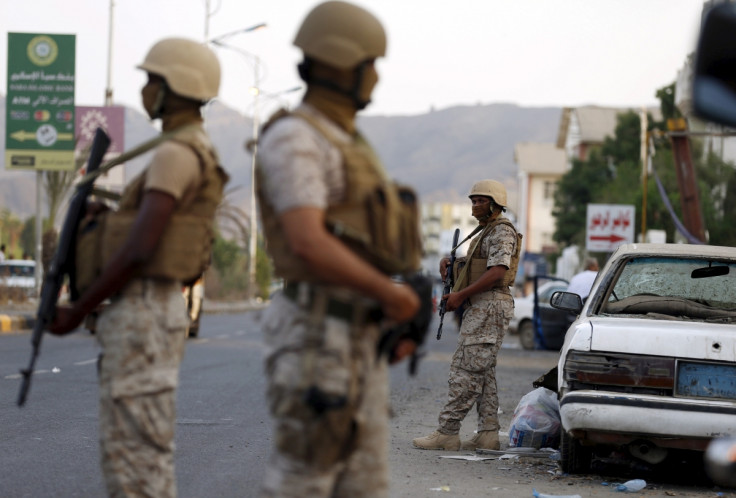 Saudi air strikes on Yemen's Houthi-held areas have killed scores of people at a wedding party, according to local reports. Yemen security officials said two aerial bombings targeted the celebration "by mistake" in al-Wahga, a village near the strait of Bab al-Mandab, killing at least 28 people. The US-backed, Saudi-led coalition has been carrying out air strikes against the Shi'ite Houthi rebels since March in a conflict that has killed at least 2,100 civilians, according to the UN.
According to Yemeni experts on Twitter, the strikes killed dozens of women and injured many more children.
Other reports from the village said 12 women, eight children and seven men had been killed, with dozens more wounded, according to AP. The raid hit two tents during a wedding for a local man linked to the Houthis. A security source put the death toll at 38, with at least 40 people injured. This has not yet been confirmed by official sources. The coalition has not commented on the incident yet either.
UN secretary-general Ban Ki-moon has urged Saudi Arabia to stop air strikes during his speech at the UN General Assembly in New York. "I call for an end to the bombings," he said. "Let me be clear: there is no military solution to the conflict". In a meeting with Saudi Arabian foreign minister Adel al-Jubeir, he called for increased humanitarian access.
He also called on Iran, a supporter of Houthi rebels, to contribute to a political settlement of the crisis. The Saudi-led coalition has pushed the Houthis back from some areas, including Aden. The Shi'ite group still controls the capital, Sana'a.
© Copyright IBTimes 2023. All rights reserved.