Yemen: Scores of Houthi rebels and government troops killed in fresh fighting near Saudi border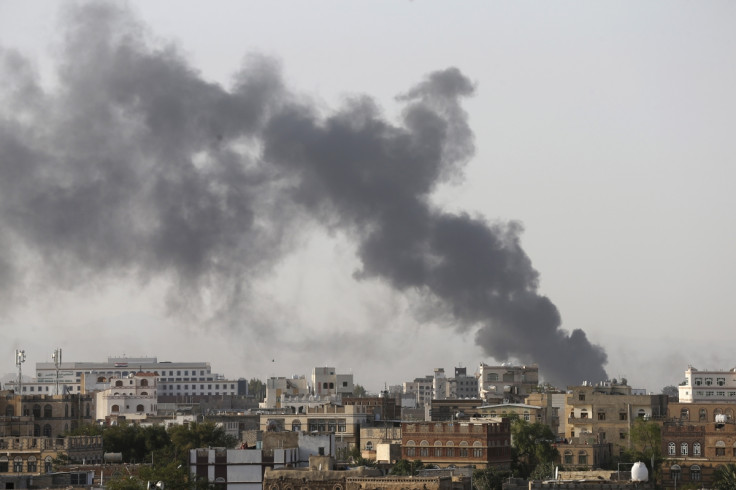 At least 40 Houthi rebels and 35 pro-Yemen government troops were killed after fighting broke out between the two sides, despite a ceasefire and peace talks which began on 15 December in Switzerland. Around 50 rebels and 40 troops were wounded. The fighting took place in the town of Harad in Hajjah Province near the Saudi Arabian border, which was captured by government forces just three days ago.
"The government troops advanced across the border from Saudi territory after training there for months," an official said.
The fighting escalated on 19 December, after the Saudi-led coalition, which supports the Yemen government, advanced towards the Red Sea port of Midi. The Houthi rebels have blamed the pro-government troops for the repeated ceasefire violations. Dozens of tanks and armoured vehicles were destroyed, witnesses said.
Yemen plunged into civil war after the Houthi rebels, belonging to the Shia sect, seized Yemen's capital of Sanaa in September 2014 and forced the Sunni-led government into exile. In March, the Saudi-led coalition forces launched a military campaign against the Houthi rebels.
Since then, at least 5,700 people have been killed. Around 21 million people are in need of urgent medical and food aid and more than 2.3 million people have been forced to flee their homes due to the civil war.
The talks in Switzerland were suspended by the Houthi delegation on 18 December to protest against the ceasefire violations. UN special envoy Ismail Ould Cheikh Ahmed had "promised to condemn the government and then he did not", a member of the Houthi delegation said.
A government delegate retorted: "They are using the ceasefire as an excuse although they were the first to break it."
Suhail News reported that Mohammed Badreddin al-Houthi, a key leader of the Houthi rebel group, was killed on 19 December near northern Saada province. The report, however, could not be independently verified.
Saudi Arabia, the US, Jordan, Egypt, Morocco and Sudan are backing the Yemen government, while Iran is supporting the rebels.
© Copyright IBTimes 2023. All rights reserved.