Isis and al-Qaeda wait in wings as fragile truce begins in broken Yemen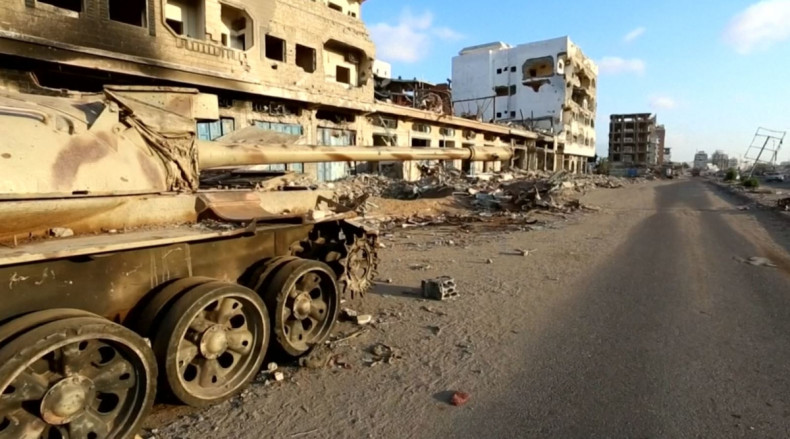 Back on 7 December the UN special envoy to Yemen, Ismail Ould Cheikh Ahmed, announced that negotiations aimed at resolving the ongoing conflict in Yemen would commence in Switzerland on 15 December 15. He said the government, currently led by President Abdrabbuh Mansour Hadi and based in Aden and Riyadh, will participate in the talks, as will Houthis "and other relevant parties". This likely refers to the former Yemen president and now Houthi-allied Ali Abdullah Saleh.
Four days after this announcement, which also called for parties to adhere to a ceasefire, the Houthi-controlled SABA News Agency reported that a ceasefire will go into effect on 14 December, one day prior to the planned talks. Subsequent reports have confirmed that parties will begin implementation at midnight.
These talks come amid long-standing efforts to bring parties back to the table (but a metaphorical table, given that peace talks in June saw negotiating parties in different rooms). There have been a number of prior attempts to implement ceasefires and begin negotiations, including most recently in September.
These collapsed before they could even begin when the Hadi-led Yemen government demanded acceptance of UN Security Council (UNSC) Resolution 2216 prior to negotiations. This resolution was passed in April and calls for, among others, Houthi withdrawal from areas it controls. It has also been persistently rejected by Houthis.
Although the special envoy stated that the goal of talks will be the development of a plan to implement relevant UNSC resolutions, including the aforementioned Resolution 2216, there are no reports at this time of the Hadi-led government insisting on its acceptance as a precondition. In this context, with reports of anti-Houthi advances in various areas of Yemen, including in Taiz, the coalition likely sees an opportune time to press their position.
At the same time, the peace talks and thus far absence of any strict preconditions underline the fact that the coalition and Hadi-led government recognise that they would also seriously benefit from both a ceasefire and any potential resolution to the ongoing crisis. International pressure and criticism has substantially increased and includes accusations that the coalition is regularly and knowingly striking civilian targets, including Médecins Sans Frontières (MSF) clinics on at least two occasions.
Others include the ongoing and devastating humanitarian situation, as well as the ability for militant Sunni jihadi groups to expand, including the Yemen branch of al-Qaeda and the so-called Islamic State (Isis). Recent reports indicate, for example, that al-Qaeda in the Arabian Peninsula (AQAP) took over the Abyan Governorate capital of Zinjibar and possibly a second town, Jaar.
This is not to say, by any means, that negotiations will be easy or that there is any guarantee of their success or even the success of a ceasefire. Precedent indicates that truces in Yemen are both fragile and inconsistent, with some areas seeing adhering to prior ceasefires and others failing to see any cessation of fighting at all. Fighting, for example, continued in Taiz during prior truces, including a unilateral one implemented by the coalition in July.
Agreements are even more complicated because an agreement doesn't mean that the crisis is over. Along with the obvious need for what is likely to be a lengthy reconciliation and reconstruction process, the issues of IS, al-Qaeda and support for the succession of "South Yemen" (the former People's Democratic Republic of Yemen, or PDRY) will need to be addressed.
In addition, and perhaps most importantly, this conflict was paved with broken agreements. The September 2014 Peace and National Partnership Agreement (PNPA), which collapsed in January when Houthis detained President Hadi's chief of staff and an outbreak of fighting ensued, is just one example. And an accord that is broken one week, one month, even one year later isn't much of a solution at all.
Miriam Goldman is the GCC/Yemen expert and head of intelligence at Levantine Group, a Middle East-based research and risk consultancy.