Yemen: Who is the new leader of al-Qaeda in the Arabian Peninsula Qasim al-Raymi?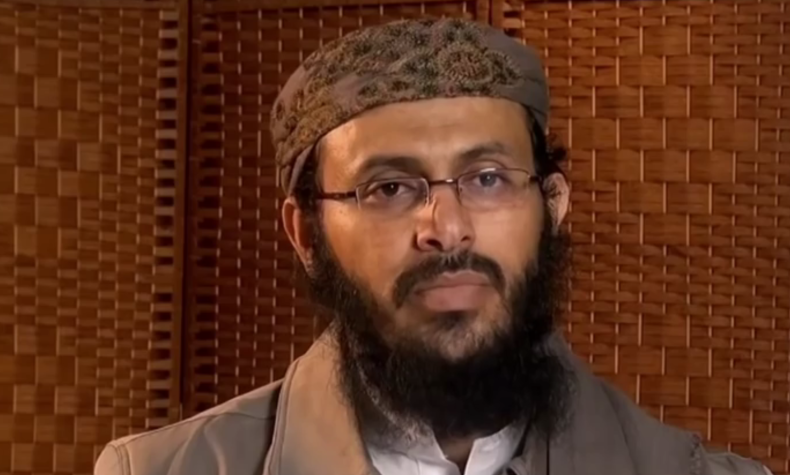 Saudi Arabia's war in Yemen has been a boon to al-Qaeda in the Arabian Peninsula (AQAP), which swept out of the country's lawless east to seize Yemen's fifth largest city, al-Mukhallah, in April.
But the terrorist group's expansion has come at the same time as a series of successful drone strikes by the US on AQAP leaders inside the country, culminating Friday 12 June in the death of Nasser al-Wuhayshi.
Al-Wuhayshi was an al-Qaeda veteran and a former confidant of Osama bin Laden, who had spent time fighting jihad alongside the 9/11 mastermind in Afghanistan and was the group's number two after Ayman al-Zawahiri.
It comes just weeks after Ibrahim al-Rubaish, AQAP's top ideological leader and mufti (interpreter of Islamic law), was killed in a US drone strike in Yemen.
The Saudi-born cleric, who was held in Guantanamo then escaped after repatriation to Saudi Arabia in 2006, was killed in a "crusade raid" with several other militants, according to an AQAP statement.
Al-Wuhayshi's replacement, Qasim al-Raymi, was announced quickly this week in an effort to maintain stability in the upper echelons of AQAP, by far the most successful franchise of al-Qaeda since the rise of Islamic State (Isis) in 2014.
A Yemeni, al-Raymi has been the military commander of AQAP since its foundation in 2009 and was instrumental in persuading the group's leadership to stay loyal to al-Qaeda instead of IS when the two split in 2014.
He was one of 13 AQAP leaders that escaped in a 2006 prison break and has since been linked with a number of horrific atrocities in Yemen, including a suicide bombing in Mareb in 2007 that killed eight Spanish tourists and their two Yemeni drivers.
Al-Raymi has also been linked to the 2009 bomb plot when an al-Qaeda militant hid explosives in his underwear and attempted to blow up a plane carrying 289 people over the US. The bomber, Umar Farouk Abdulmutallab, was overpowered by passengers before he could carry out the attack.
The US State Department added al-Raymi to its list of most wanted terrorists in 2010.
The new AQAP leader is no stranger to publicity, having appeared in a number of al-Qaeda videos including in 2013 when he apologised for a bombing that destroyed a Yemeni hospital and killed 52 people. He said that the attackers had been told not to carry the assault out.
"We confess to this mistake and fault. We offer our apologies and condolences to the families of the victims," al-Raymi said in the video.
"We did not want your lost ones; we did not target them on purpose. This is not of our religion or our morals."
He appeared in another video in 2009 alongside the rest of the AQAP leadership in Yemen soon after the group's foundation. Of the four men featured in the video, he remains the only one alive.
"I think if you were going to guess who would replace al-Wuhayshi, this would the guy. It makes a lot of sense," said Adam Baron, a visiting fellow at the European Council on Foreign Relations.
Although the loss of four key figures in as many months is a blow for AQAP, the group is having a great deal of success in Yemen in the wake of Saudi Arabia's war against the Houthi rebels. That conflict has largely affected the north and west of the country, allowing al-Qaeda to seize huge swathes of the east, its traditional Sunni tribal heartland.
"It is a great time for AQAP [...] when you look at the situation on the ground. As long as the war continues, as long as Yemen continues inching further and further into the abyss of being a failed state, AQAP and other groups will continue to capitalise," said Baron.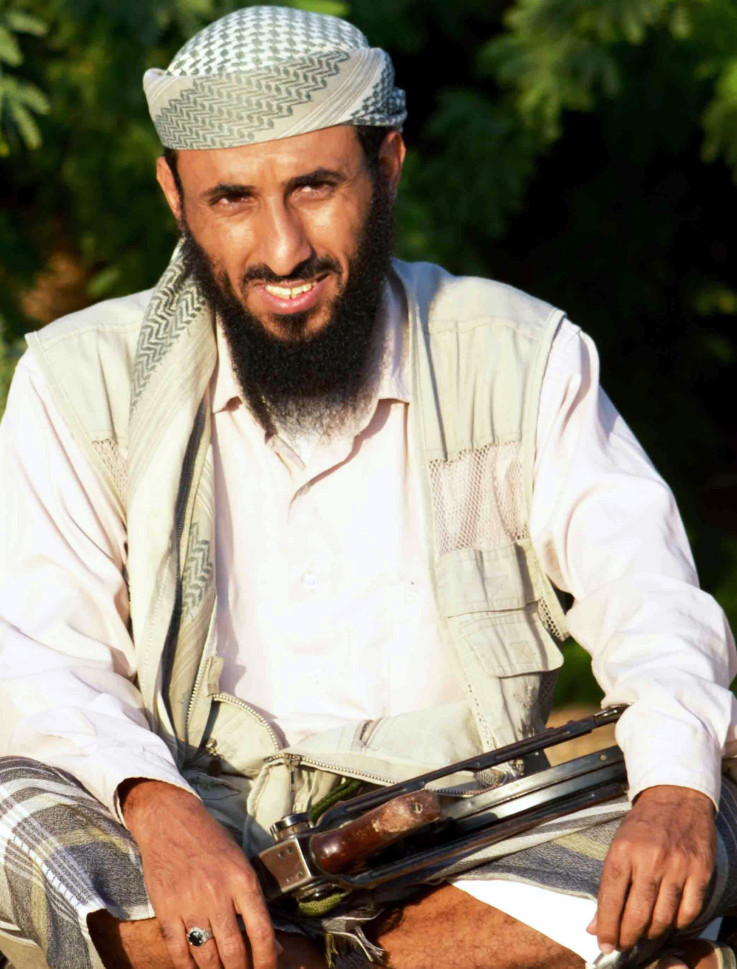 Al-Qaeda in the Arabian Peninsula (AQAP) chief Nasser al-Wuhayshi is pictured in the militant stronghold town of Jaar, in the southern Abyan province
AFP/GettyImages
"Celebrating the death of al-Wuhayshi as if it means the death of AQAP is a very flawed way to look at this."
Al-Raymi's predecessor was number two in al-Qaeda as a whole and it remains to be seen if he will take on that mantle, although the fact that he has never fought overseas alongside al-Qaeda's core leadership implies that he may not.
But al-Raymi has been outspoken in the past on his views on extending the influence of AQAP outside of Yemen. In a statement published by the Jamestown Foundation in 2009, he directly addressed the war in Gaza that was then being fought between Israel and Hamas.
He attacked Hezbollah leader Hassan Nasrallah for failing to intervene in the war by firing rockets at Israel from Lebanon to support Hamas.
"Answer me, why feign crying over Gaza? Didn't you proclaim that you have 20,000 rockets capable of reaching Tel Aviv?," he railed.
"Don't our brothers in Gaza deserve that you launch one, two or three thousand of these rockets in support of Gazans instead of weeping and reproaching others? Or maybe Lebanese blood is more expensive than the Palestinian Muslim blood?"
Al-Raymi has long been a target of US drone strikes, and reports of his death over the years come as far back as 2007, when he was linked to al-Qaeda in Saudi Arabia before it formally joined al-Qaeda in Yemen in forming AQAP. He was rumoured to have been killed again in 2010.
But the deaths of al-Wuhayshi and other AQAP leaders in recent weeks have come as a surprise given that most have taken place in Mukhallah, recently seized by the group.
"The bulk of these guys have been droned on the sea-side road in Mukhallah, which makes you think, are these guys getting too comfortable?" said Baron.