A Frenchwoman held hostage in Yemen has appealed for President Francois Hollande to secure her release in an online video released by her captors.
Isabelle Prime, 30, was kidnapped on 24 February in Sanaa, where she was working for Yemen's Social Fund for Development, a consultancy firm with links to the World Bank.
In the clip, Prime is seen dressed in black with a veil covering her head as she crouches in a sandy area and urges Holland and his Yemeni counterpart Abd Rabo Mansour Hadi to secure her freedom.
"Mr Hollande and Mr Hadi, my name is Isabelle, I've been kidnapped 10 weeks ago in Yemen, in Sanaa. Please bring me to France fast because I'm really, really tired," she says in English, looking distressed.
"I tried to kill myself several times because I know you will not collaborate and I totally understand."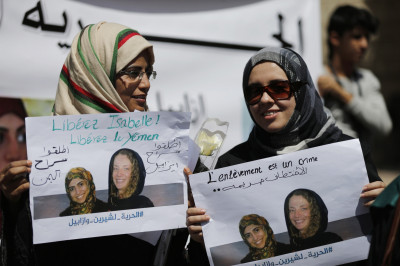 France's Foreign Ministry has confirmed the authenticity of the clip, which was uploaded on YouTube at the beginning of May but surfaced only this week, after it was spotted by French regional daily Ouest-France.
It was the first video of Prime since her disappearance. The ministry said its officials are due to meet with her family.
The identity of Prime's captors is not clear and no group has claimed responsibility for the abduction. Al-Qaeda's powerful local branch, al-Qaeda in the Arabia Peninsula (AQAP), has kidnapped westerners in the past.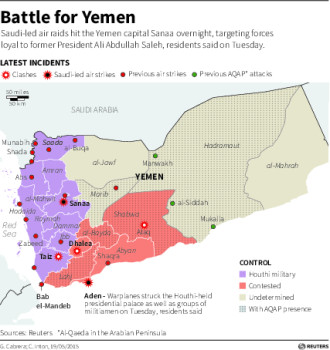 Luke Somers, a British-born photojournalist, was killed by AQAP militants during a failed rescue attempt by US special forces in December 2014, only three days after appearing in a video warning that his life was in danger.
Local tribesmen are also known to have carried out abductions in the country, which has been engulfed in violence in recent months.
President Hadi was forced to flee for Saudi Arabia earlier this year, after Shiite Houthi rebels seized control of Sanaa.
The takeover prompted Riyadh to put together a coalition of Arab states that has been carrying out air strikes on the insurgents since the end of March.
The Sunni kingdom and its allies claim that the insurgency has been fuelled and supported by their rival, Iran.
AQAP, which was has been leading a separate Islamist rebellion antagonised by both the Houthis and the Hadi government in recent years, and its rival jihadi group, Islamic State (formerly known as Isis) have been trying to exploit the security vacuum to their favour.
Prime was kidnapped with her interpreter, Shereen Makawi, who has since been released.