Yemen's civil war rages on as peace talks end in Switzerland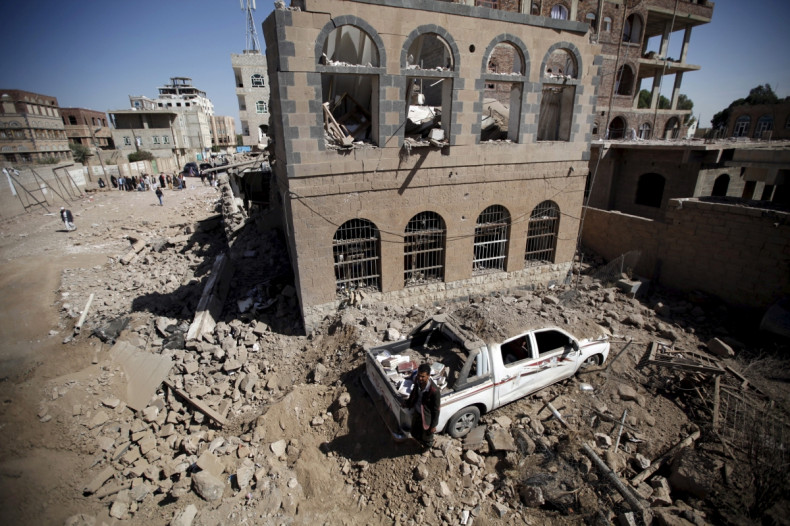 Yemen's bloody civil war raged on Sunday as the UN announced that the peace talks that began on Tuesday had finally broken down. It is believed that the warring factions will return to the negotiating table January 14 in a new attempt to end a conflict that has killed over 5,700 people, most of them civilians.
A source close to the closed-door meetings in Switzerland told AFP on Friday that the negotiations had failed despite an agreement on Saturday to create "neutral military committee" to monitor the collapsing ceasefire and another committee to deliver humanitarian aid, which is needed by some 80% of the country.
"The negotiations have basically failed," he said, adding that the ceasefire was "stillborn".
The failure of an agreement to end the fighting between Shia Houthi rebels and the Sunni forces loyal to exiled Yemeni President Mansour Hadi and backed by Saudi Arabia raise fears that the conflict in Yemen will escalate even further. On Sunday, almost 40 fighters were killed on both sides during a battle in the Saudi border town of Harad, which was captured by government forces three days ago.
As the talks came to a close on Sunday reports also emerged that 75 soldiers had been killed close to the Saudi border.
Saudia Arabia attacked
Yemen's Houthi rebels, who hail from the north of Yemen close to the Saudi border, have launched several audacious rocket attacks into Saudi Arabia, with reports that shells had hit the Saudi city of Najran and killed a Saudi and two Indian workers.
Meanwhile, in the south, the Saudi-based pro-government rebels have advanced on the Houthi-held Red Sea port of Midi and Houthi media claimed that coalition forces his a rebel position in the capital, Sana'a and Jawf, another rebel stronghold.
Both sides accuse each other of ceasefire violations and targeting civilians while a row over the release of prisoners was a key sticking point in Switzerland. Hadi has demanded that the Houthis release key prisoners, including his brother, but the rebels have demanded the release of their own prisoners first.
The civil war began in March after the Houthi's advanced from northern Yemen and ousted President Hadi, who fled to Saudi Arabia. Riyadh quickly assembled a regional coalition which included the UAE and other Sunni Muslim states to restore Hadi to power. The coalition has been condemned for its heavy bombing of civilian areas.
As the rebels have fought coalition and loyalist forces, al-Qaeda in the Arabian Peninsula and Sunni radicals loyal to Islamic State (Isis) have stepped into the political void, with terrorist attacks on Shia mosques and AQAP offensives on major Yemeni cities.