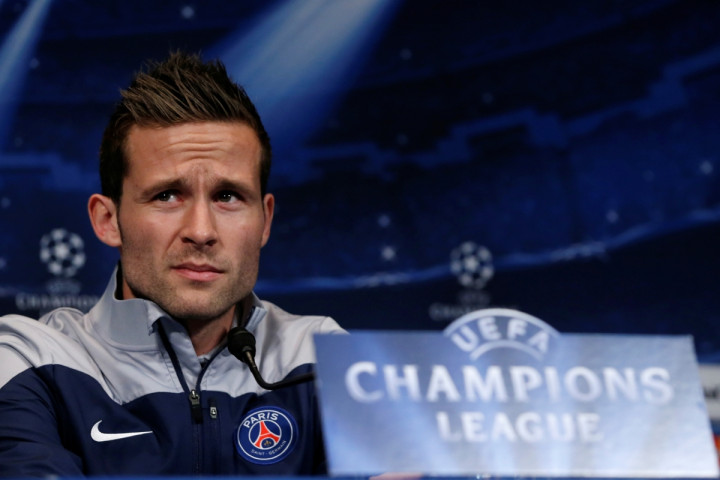 Arsenal targets Christoph Kramer and Yohan Cabaye have both expressed an interest in moving to the Premier League in the upcoming January transfer window.
Kramer has been linked with a £12m switch to north London, while Cabaye has been a long-term target of the Gunners since before his move from Newcastle United in January 2014.
Though Arsenal manager Arsene Wenger has identified the club's defence as the primary area of weakness, the 3-3 Champions League draw with Anderlecht and the Premier League loss to Swansea City has exposed the lack of defensive cover in the club's midfield.
Over halfway through a two-year loan spell at Borussia Mönchengladbach from Bayer Leverkusen, Kramer is regarded as one of the best defensive midfielders in his German homeland, and the player is flattered by reported interest from Arsenal, Tottenham Hotspur and Real Madrid.
"That [moving abroad] has always interested me," the World Cup winner told Hamburger Abendblatt. "I would not be afraid. I want to find out what my limit is and I always strive for the very best."
Meanwhile, Cabaye's future at PSG is already uncertain after less than a year in the French capital.
After helping the club win the Ligue 1 title last season, Cabaye has made just six league starts and complete one full 90 minutes this season, after slipping down the pecking order in Laurent Blanc's first team.
Arsenal were heavily linked with a move for Cabaye at the start of the year, who expressed an interest in moving to the Emirates Stadium after returning to France.
Speaking after France's 1-1 draw with Armenia, Cabaye said: "This is a question [over my future] I do not ask myself, especially today. The situation at the club is what it is.
"I love England and it is not a surprise if I say that. Today I am in Paris, but I'm not likely to give up. I will fight as I should to deserve what I deserve.
"Afterwards, if the situation stays like that… But now I don't think about a transfer."