Newcastle United midfielder Yohan Cabaye admits he rejected the opportunity to replace Luka Modric at Tottenham Hotspur in the summer.
The French midfielder enjoyed an impressive start to his career in English football last season following his 2011 summer switch from Lille.
And Cabaye admits that such were his impressive performances for Newcastle that Spurs attempted to sign him in the summer after Modric's move to Real Madrid.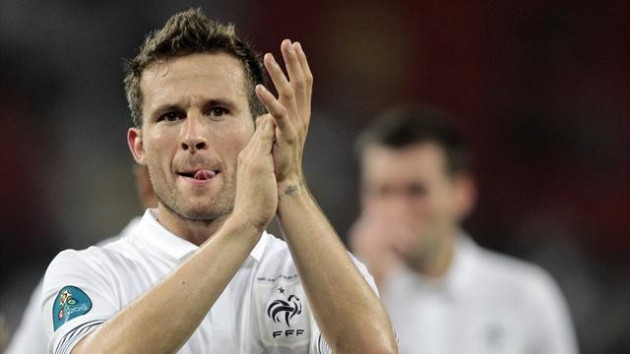 "The offer from Tottenham was to replace Modric," he told French television.
"If I had wanted to leave I would have; I have not left, I was not meant to leave as I am still here and I hope a lot of good things will come out of it.
"For me the Premier League is the best league in the world, you have to work twice as hard and we know about the high tempo in every match," he added.
"This is what attracted me and I will develop physically."
Tottenham encountered problems trying to replace their Croatian talisman in the summer, with a move for FC Porto's Joao Moutinho breaking down, as the club eventually settled for Fulham's Moussa Dembele.
But the revelation that Cabaye almost move to White Hart Lane is further evidence of the vulnerability of Newcastle's squad to bids from clubs in the top six, while the France international's decision to stay is a refreshing moment of commitment in the Premier League.
Andre Villas-Boas appears to have stuck upon the ideal formula in his midfield, with Tottenham claiming a first win in 23 years at Old Trafford on Saturday, the first significant victory of the Portuguese boss' reign.
Alan Pardew said on several occasions during the summer a club the size of Newcastle would be unable to keep hold of players in the wake of interest from bigger clubs with European ambitions, but has defied the odds to retain Cabaye into the 2012/13 campaign.
Meanwhile, Spurs' move for Franco Baldini has reportedly been rejected by the former England assistant as the club struggle to fill their director of football position.
The Italian publically stated his immediate future would be with Roma last week, but has been bombarded with offers from the Premier League side.