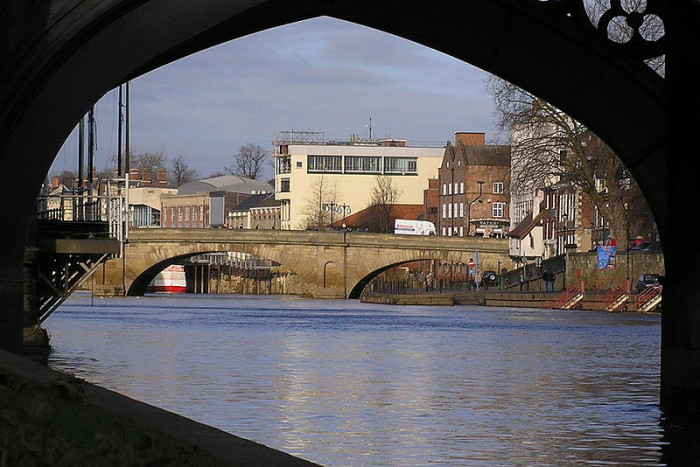 A frantic search operation is taking place in York to find and identify a young man who reportedly fell from a bridge into the River Ouse in the early hours of Sunday morning (10 July). According to eyewitnesses the young man, who is believed to be aged in his late teens or early 20s, fell from the central arch of the Ouse Bridge at around 3.15am BST. So far no trace of him has been found.
Onlookers reportedly threw a life ring to the young man as he struggled in the fast-flowing current but he was unable to swim to the bank and was swept away towards Skeldergate Bridge. Emergency services soon arrived, but so far nothing has been found and no-one has been reported missing. A helicopter is scouring the area from above and the river banks are also being inspected.
Inspector Mark Henderson, North Yorkshire Police Force Incident Manager, said: "So far searches of the river and banks have not located the man. Further searches of the river are being conducted during Sunday by North Yorkshire Fire and [Rescue] Service and the Northumbria Police Marine Unit.
"We are also still trying to identify the man and, at this time, no-one has come forward to either identify him or report someone missing who matches the description," continued Henderson in a statement. "If someone has information that could help the search, please come forward without delay."
The man is described as late teens to early 20s, short dark hair. He was wearing a red t-shirt and blue jeans. Police are trying to locate an image of the missing man to publish in the hope someone may identify him. Anyone who thinks they may know who he is or knows of someone who is missing is being asked to contact North Yorkshire Police on 101 and quote reference NYP-10072016-0098.