A poster warning women against the dangers of excess drinking is at the centre of a row over accusations that it blames rape victims for the crime rather than the rapist.
Over an image of a young woman who is so drunk she looks like a zombie, the poster's slogan reads: "Night of the Reckless Drunk. When you drink too much you lose control and put yourself at risk."
Rape support charities slammed the poster. The phrasing suggested that women were responsible if they were attacked - not the attacker.
Karen Ingala-Smith, chief executive of the anti-violence charity Nia, said that West Yorkshire Council's poster campaign was not helpful.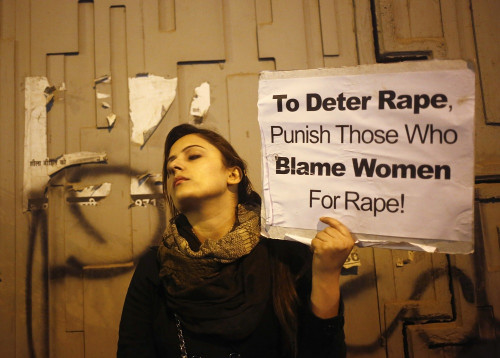 "The only person responsible for rape and sexual violence is the rapist," she said.
"When we're talking about rape and violence against women it's not about women being responsible, it's always about men being responsible. If we want to reduce violence against women we need to target men's behaviour."
Yorkshire councillor Barry Collins told the Yorkshire Post: "We have used images of both men and women to raise awareness of the impact on anyone of taking drugs and drinking too much.
"The aim of the campaign is to expose as many people as possible to timely advice to enjoy a safe night out."