Yosemite National Park chief quits amid sex harassment scandal
Twenty employees have complained about a hostile work environment a congressional committee found.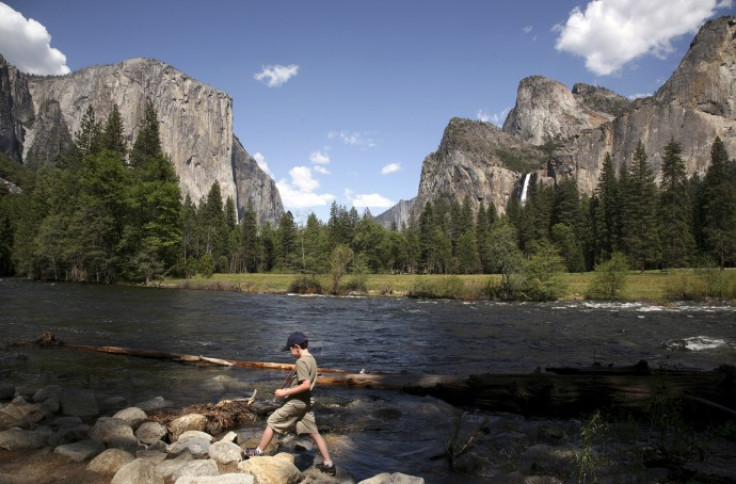 The head of Yosemite National Park in California is retiring amid a federal investigation into worker accusations that he created a hostile workplace where female employees were sexually harassed and bullied.
Park superintendent Don Neubacher announced in a statement Wednesday (28 September) that he was stepping down just days after a congressional committee disclosed that 20 employees complained about a hostile work environment for which they blamed the superintendent.
Neubacher will officially vacate the post the end of October, but he will immediately begin a leave.
"The environment is indeed toxic, hostile, repressive and harassing," the National Park Service concluded in a recent report on Yosemite, a stunning park in the Sierra Nevada on the eastern edge of California.
Similar problems have been uncovered in Yellowstone Park, Grand Canyon National Park and Canaveral National Seashore in Florida.
"I regret leaving at this time but want to do what's best for Yosemite National Park," said Neubacher, 63, who did not mention the workplace problems.
Yosemite fire chief Kelly Martin testified about sexual harassment and sex assault while previously working at Grand Canyon National Park when a co-worker spied on her as she showered and a US Forest Service manager shoved her against a wall to try to kiss her.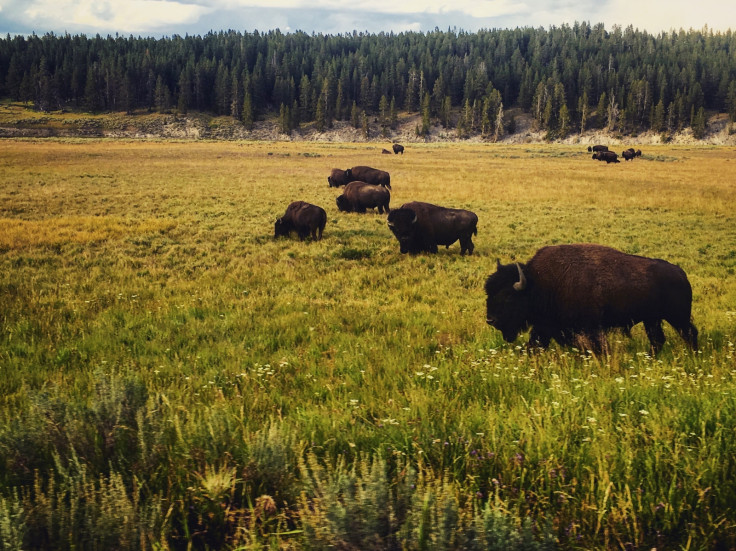 Bison graze at Yellowstone National Park, another park where workers have complained of harassment.
Lukas Papenfusscline
At Yosemite, she testified that Neubacher had publicly humiliated her and intimidated staff members.
"My professional experience here at Yosemite has been one of implicit gender bias that has manifested itself in self-doubt about my professional competency, accomplishments and qualifications," she told the Committee on Oversight and Government Reform at a hearing earlier this month.
In Yosemite National Park "dozens of people, the majority of whom are women, are being bullied, belittled, disenfranchised and marginalised," she testified.
Earlier this year a report by the inspector general of the US Department revealed complaints that officials had also mishandled charges that Grand Canyon National Park workers had pressured female co-workers for sex, touched them inappropriately, made lewd comments, and retaliated when rejected or when victims complained.
Close to a dozen men at that park have faced disciplinary action, from reprimands to termination, for sexual misconduct against female colleagues in the park since 2003. But a complaint filed in late 2014 by 13 current and former workers said action taken was inconsistent and inadequate.
The National Park Service changed Grand Canyon management over the summer.
National Park Service spokesman Andrew Munoz said in a statement that the department is taking a "comprehensive approach to address and prevent sexual harassment and hostile work environments. That means promoting an inclusive and respectful culture that does not accept discrimination, harassment or retaliation."
He added: "In order to preserve the integrity of the ongoing investigation into allegations of a hostile work environment at Yosemite, the National Park Service acted to move Don Neubacher from his role as superintendent of Yosemite National Park.
"The investigation is ongoing."
© Copyright IBTimes 2023. All rights reserved.