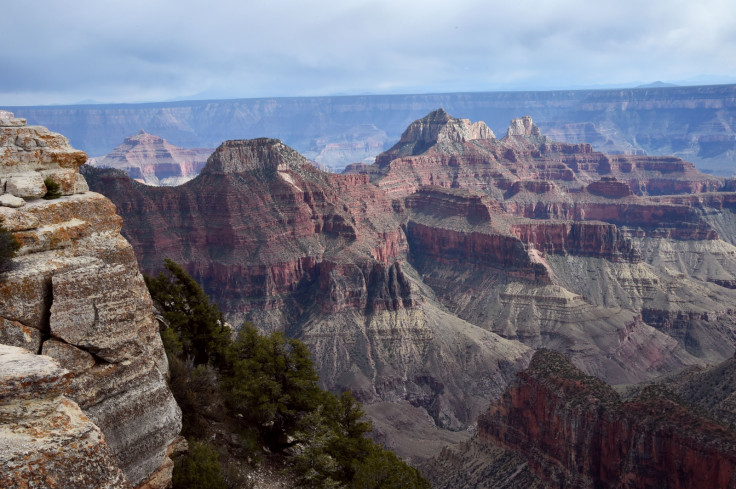 The US National Park Service is getting tough on sex harassment of female workers and has clarified its "zero tolerance" policy, in the wake of scandals involving service staff bases at the Grand Canyon and at a Florida national seashore. Two managers have been promoted by the service to focus on the issue.
A federal investigation found that female rafting guides working in the Grand Canyon were reportedly pressured to have sex with male colleagues, and were subjected to lewd comments and groping — plus further retaliation when they didn't cave into the pressure resulting from those sexual advances.
At Canaveral, the inspector general of the Department of the Interior found that several female workers at the Central Florida park have been subjected to sexual harassment, and that both men and women were forced to deal with a hostile workplace for at least five years, according to a report published by the Washington Post.
"When incidents of harassment are reported, I expect [Park Service] managers to follow up on those allegations," agency director Jonathan Jarvis reportedly wrote in an an email to 22,000 full-time and seasonal workers.
"And not just investigate, but also hand down disciplinary measures if the accusations are found to be true, which apparently didn't happen at both Grand Canyon National Park and Cape Canaveral National Seashore, where a longtime pattern of harassment was discovered."
One parks employee accused of repeatedly harassing women is still on the payroll, though he has been ordered to work at home.
"Some of our colleagues have suffered immeasurable harm, and the outrageous misconduct of a few park employees has driven dedicated professionals away from federal service," said an email from Christine Lehnertz, one of the promoted managers, the National Parks Traveler reported.
"We can't wait another moment for this to change dramatically, or for the NPS to honestly, directly, and completely address these issues," she wrote. "Grand Canyon National Park now has a responsibility to lead the National Park Service in eliminating the factors that have allowed such behaviours."
Lehnertz, now park superintendent in the Grand Canyon, replaces Dave Uberuaga, who retired amid allegations that he ignored sexual harassment complaints.
Jarvis said that the Park Service is currently setting up a confidential hotline for victims and witnesses. He also said the Equal Employment Opportunity Office, which handles accusations of harassment, now reports directly to him. He promised that workers who report harassment will not suffer retaliation.