'You look amazing' – New mum Anna Kournikova shows off flat stomach in stunning Instagram video
Enrique Iglesias and Anna Kournikova welcomed their twins last month.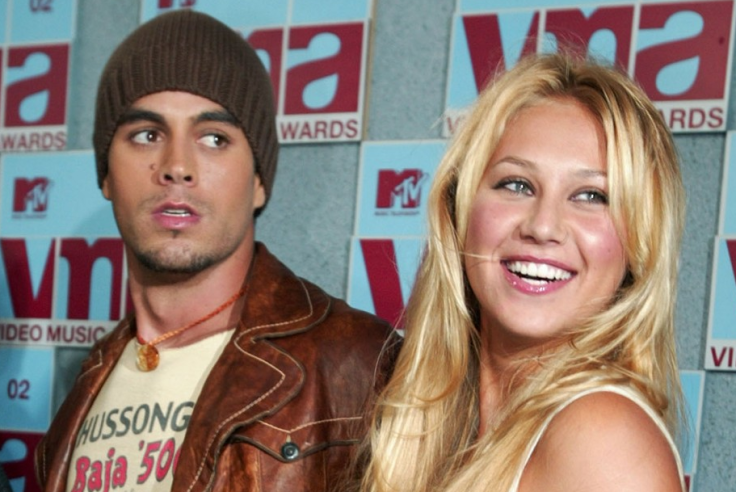 Just a month back, the internet was on an overdrive with reports of tennis star Anna Kournikova giving birth to her twin babies. And now the 36-year-old athlete is already back in action, sweating it out in the gym and wowing fans with her shapely post-pregnancy body.
On Tuesday (30 January), the new mum even took to Instagram to share a video, showing off her flat stomach as she practised some stretching exercises. Kournikova, decked in all-black gym attire, was seen working up a sweat while her gym buddy Max, a German Shepherd, quietly laid on the yoga mat.
"#monday #backatit... @ashleypeeler," the mother-of-two simply captioned her post.
No sooner had she shared the clip on the picture-sharing site, fans rushed to pour their heart out in the comment's section.
One user, impressed with her fit physique, commented, "She just had twins. She looks amazing. This is motivation right here."
"You look amazing..... Congrats on the birth of your babies," chimed in a second Instagram follower, as someone else wrote, "@annakournikova you are so inspiring."
"Did you really had two babies??? You look great! Omg," added another stunned fan.
The Russian star and her long-time boyfriend Enrique Iglesias, who are known to go to great extents to keep their private life under wraps, recently shared the first picture of their newborn babies on social media.
Both took to their individual Instagram accounts to post the first look, writing alongside "My Sunshine". This came after tabloids reported about the joyous addition to their family — a baby boy named Nicholas and a girl named Lucy.
While fans have been over the moon about the twins, the Spanish singer's mother recently opened up about the arrival of the new family members. "Enrique is extraordinarily happy," Isabel Preysler told Hola! "The children are perfect, beautiful and growing phenomenally well."
"Lucy looks more like Anna, she is blonde and has blue eyes, and Nico looks more like Enrique, more morenito," the singer's sister, Tamara Falcó Preysler, added.