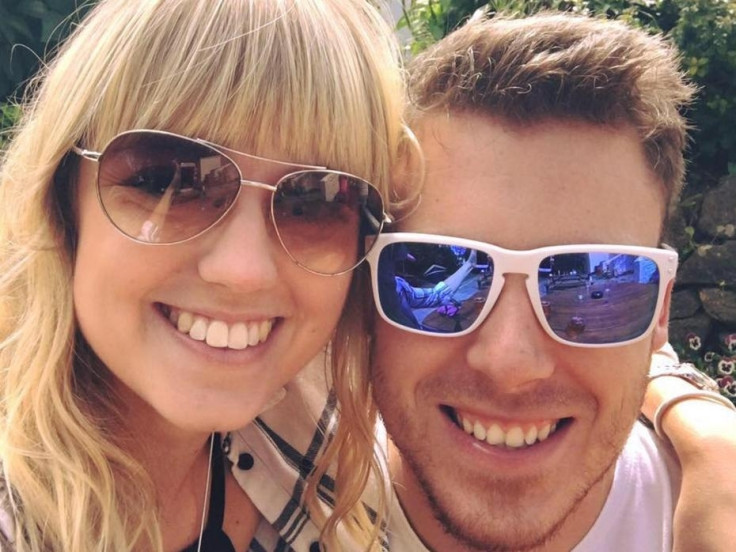 A young couple died in a car crash on their way home from a wedding reception, police have confirmed.
Stuart Moorat, 27, and Georgina Le Prevost, 25, were killed when their vehicle veered off a Perelle coastal road on the Channel Island of Guernsey.
They had been travelling from a wedding dance on Friday night (21 July), police said.
News of the deaths got back to the wedding party and many were left in tears, The Mirror reported.
Accident investigators said the car left the road at Rue du Catioroc in St Saviour's, and crashed down on to rocks on the foreshore at about 11pm on Friday.
In an emotional Facebook post, Helen Moorat, Stuart's mother, wrote: "They were so very happy together.
"The only grain of comfort I have is knowing they were together".
Commenting on the message, another woman wrote: "I am devastated I have worked with Stu and Dave for 6 years and your son was always the one to make me laugh and think my day was not that bad.
"He will be missed so very much by us all."
Tributes to the young couple were also left on the Guernsey Police Facebook page.
One person wrote: "RIP, Georgie you were such a lovely girl."
Another wrote: "Terrible news, Brian and I know Georgina, such a beautiful girl. Our condolences to the families."
Law firm Mourant Ozannes, where Le Prevost worked, released a statement saying staff were "deeply saddened" by her death.
"We are all deeply saddened by the tragic and unexpected loss of our wonderful friend and colleague, Georgie. Georgie was a kind, beautiful young woman who was always full of life, laughter and fun," they said in a statement.
"She truly brought joy to all of those who were lucky enough to work with her during her six years with us, and was a very dear friend to many.
"We will miss her terribly. Our love and prayers are with her family at this very sad time."
A police spokesman said: "Enquiries are ongoing. We would again ask that anyone who saw the couple at a wedding reception on Friday evening, and in particular anyone who saw them leave, contact Sergeant Tom Marshall on 725111."