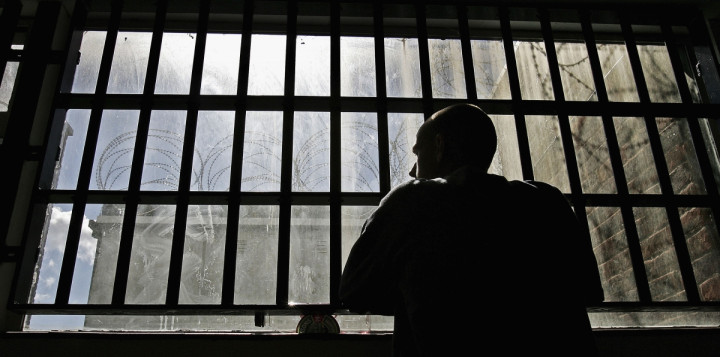 A young offenders institute which has seen a rise in assaults and self-harm has been described as being "like Lord the of Flies" following an inspection.
A damming report by the HM Inspectorate of Prisons (HMIP) ruled that the Glen Parva in Leicestershire is "not safe" after it exposed a culture of bullying, drug taking and lack of control inside the institute.
The report, produced after an an unannounced inspection, ruled that too many prisoners described themselves as feeling unsafe while detained at Glen Parva and some staff were "too willing to accept violence as an inevitable part of life".
The author of the report, chief inspector of prisons Nick Hardwick, outlined a series of concerns at the institute, which holds more than 650 18 to 21-year-olds.
Concerns include the 32% increase of prisoners at risk of suicide or self-harm compared to last year – many of which were a direct result of bullying.
The report states two inmates killed themselves in 2013 and there had been two "serious near misses" in 2014. A third man also killed himself two months after the inspection.
During the same time period, the number of assaults on prisoners and staff had also increased by 25%.
Inspectors had also found that some inmates were charging other prisoners 'rent' to stay in their cells and threating violence if they did not pay.
Hardwick said the outcomes for the young men held at Glen Parva were "unacceptable in too many areas".
He added: "Some of the challenges Glen Parva faces are outside its direct control and the planned review of arrangements for holding young adults, and the current independent inquiry into recent self-inflicted deaths among this age group, need to proceed urgently."
The situation at Glen Parva is so bad campaigners have compared it to William Golding's novel Lord of the Flies, a story in which a group of children marooned on a desert island turn feral and begin attacking and killing each other.
Frances Crook, chief executive of the charity Howard League for Penal Reform, said: "This prison is dangerous for teenagers and this sounds more like an extract from William Golding's Lord of the Flies than a report on an institution that is meant to help young people turn their lives around.
"Yet another report of violence and idleness inflicted on teenagers by the state shows that the use of short prison sentences and remand is at the core of the problem."
She added the government must "take these young people out of such a toxic environment before more of them die, or take responsibility for the consequences".
Michael Spurr, chief executive of the National Offender Management Service (Noms), the executive agency of the Ministry of Justice that runs prisons in England and Wales, admitted the institiute had "stuggled to cope".
He added: "The governor launched an improvement plan prior to this unannounced inspection and progress is being made.
"Safety is the governor's top priority and the young offender institution is now providing a safe and decent regime. We are reviewing future arrangements for young adult offenders in light of the wider concerns raised by the inspectorate."