US President Donald Trump has once again cast doubts over Russia's involvement in the 2016 presidential election and questioned the competency of US intelligence agencies – a move that immediately drew fierce condemnation on social media.
"I think it was Russia, but I think it was probably other people and other countries," Trump said on Thursday during a news conference in Poland ahead of the G20 summit in Germany. "It could have been a lot of people interfered."
"I see nothing with that statement," he said. "Nobody really knows. Nobody really knows for sure."
During the news conference, Trump slammed media reports that all 17 US Intelligence agencies concluded in January that Russia had interfered in the US election.
"Let me just start off by saying I heard it was 17 agencies", Trump said. "I said, boy, that's a lot, do we even have that many intelligence agencies, right? Let's check it. And we did some very heavy research. It turned out to be three or four. It wasn't 17."
The US intelligence report in January was issued by the Office of the Director of National Intelligence, which oversees the 17 national intelligence agencies.
The report, based on an assessment by the CIA, the Federal Bureau of Investigation and the National Security Agency, concluded with "high confidence" that President Vladimir Putin ordered a complex, multifaceted "influence campaign" to undermine American democracy, denigrate Hillary Clinton and help Trump win the presidency.
However, Trump also questioned the US intelligence community's assessment by citing officials' faulty 2002 assessment on weapons of mass destruction in Iraq as an example.
"I remember when I was sitting back listening about Iraq, weapons of mass destruction. How everybody was 100% sure that Iraq had weapons of mass destruction. Guess what? That led to one big mess," Trump said. "They were wrong and it led to a mess. So, it was Russia. And I think it was probably others also. And that's been going on for a long period of time."
A federal investigation led by special counsel Robert Mueller and several US congressional committees is currently ongoing into alleged Russian interference and possible collusion between Trump's campaign and Moscow.
The Kremlin has continued to deny any involvement in the cyberattacks and dismissed accusations of meddling as "hysteria".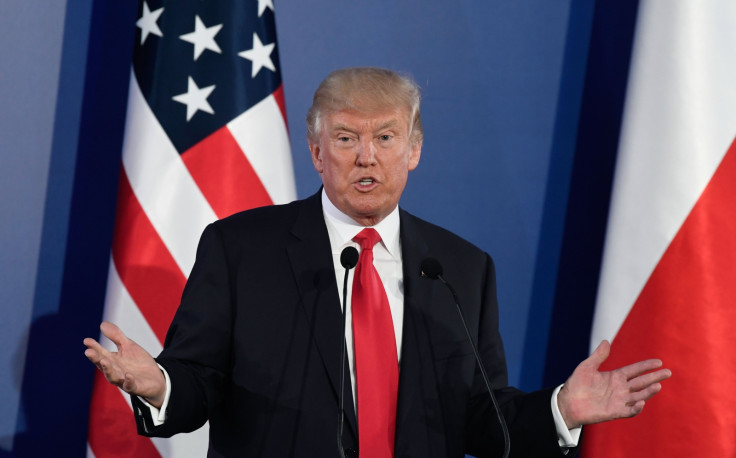 Twitter users immediately slammed the president's latest remarks as disturbing, "unpatriotic" and a dangerous signal to the intelligence community and private security firms aiding the government that the president does not take their work seriously.
"Trump, the president of the United States & Commander-In-Chief went to Poland & publicly stabbed the US intelligence community in the back", one Twitter user wrote.
Environmental lawyer Mike Levin tweeted: "How can Trump expect world leaders to trust our intelligence regarding North Korea if Trump himself disputes our own intelligence community?"
"Trump continues to bash Obama, the press, and our intelligence community while abroad. Disgusting and unpatriotic," one person tweeted.
"America last", Adam Schiff, the ranking Democrat on the House Intelligence Committee, tweeted.