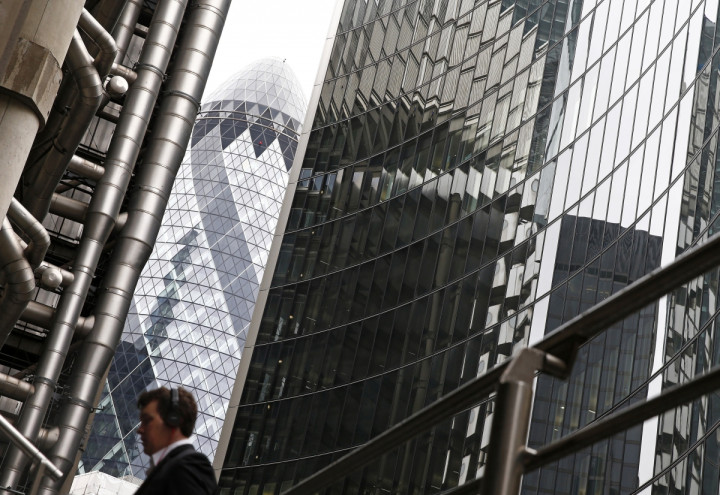 In-between the bustling streets of the Square Mile, and only a short stroll from St Paul's tube station, you will find a quintessentially English anachronism.
The Haberdashers' Company, one of the senior livery companies of the City of London, no longer inspects the quality of undergarments for coats of armour.
Apparently that sort of thing isn't in vogue these days. But the 566 year old organisation's commitment to education lives on as it hosted a preview of one of the UK's biggest careers events.
The Skills Show, which is due to take place at The NEC in Birmingham in November, offers the opportunity to young people to discover and try out different jobs.
Flanked by imposing portraits of Old Haberdashers and impressive silverware glowing in the afternoon sun, the main organiser of this year's event explained the idea behind the show.
"Young people want a different type of careers advice nowadays," Ross Maloney, chief executive of Find a Future said.
"Rather than relying on a classroom-based model, they are calling for experiential opportunities and the chance to hear about careers from the people who are recruiting – businesses."
Maloney also explained that employers could "engage with the talent of tomorrow".
With youth unemployment at a stubbornly high rate of 17.8% in the three months to May and business bodies like the manufacturers' organisation the EEF warning that the country faces a "skills shortage", the event seems like a win-win venture for employers and youngsters.
Attendees, including IBTimes UK, were given a sneak peak of what the show had has in store later that year.
A "have a go" jewellery workshop was manned by the London-based Holts Academy, lecturers from Middlesex University explained the ins and outs of environmental health – the somewhat graphic display even included a stuffed rat and mouse sidekick – and mobile robotics was also on display.
"Young people are the next generation of the national workforce. And if we want a successful economy we have to get behind them and enable them to see the opportunities and have a chance to develop skills," said Michael Osbaldeston, a senior adviser and partnership director at City & Guilds.
He added: "Every company in this country is dependent on skills of one sort or another."