YouTube has acquired the San Francisco-based online music startup BandPage. The acquisition will help YouTube add more bands and new viewers to its newly-launched Red subscription service. The specific terms of the acquisition are yet to be disclosed.
With BandPage, YouTube expects to draw more people to its $9.99 a month ad-free subscription service, as more Red subscribers will seek access to their favourite bands. YouTube's move is expected to arrest the exodus of musicians to other platforms such as Facebook.
"By joining forces with the team at YouTube, we can help artists reach their fans in more powerful ways than ever before. The team has a lot of things planned to help musicians succeed on the platform, and more broadly across the BandPage network," writes BandPage on its blog page announcing the acquisition.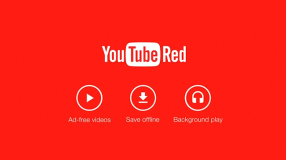 Apart from launching YouTube Red last October, YouTube also introduced Red Originals to offer new original programmes such as Lilly Singh, Rooster Teeth, Awesomeness TV and PewDiePie.
BandPage is a marketing platform for musicians to connect with their fans and also promote their music. It claims to have more than 500,000 musicians on its platform, including Alicia Keys, Beyonce, Bruce Springsteen, Carrie Underwood, John Legend, Justin Timberlake, Maroon5, P!nk, Usher, Snoop Dogg, Rihanna, and Paul McCartney.
It helps musicians to create websites, publish, promote and distribute their music or videos on Spotify, SoundCloud, Rhapsody, iHeartRadio, and other music and social websites. BandPage began in 2009 as an app that let musicians create a special music tab on their Facebook page. But after Facebook shut down these page apps in 2012, it quickly pivoted.
YouTube, being a larger platform, will help the bands to showcase their talents and increase their ticket and merchandise sales.