Virtual Reality (VR) has already emerged as the next level of video playback. And now, Google has announced that any existing content on YouTube can be watched as VR video.
YouTube for Android has initially received the new VR experience. For this, all you need is an Android smartphone and a VR headset like the affordable Google Cardboard.
Once you have the necessary hardware in place, you just need to select the new "Cardboard" option from the watch page menu and connect a VR headset to your smartphone to start watching movies, songs or any other videos in a virtual movie theatre kind of experience.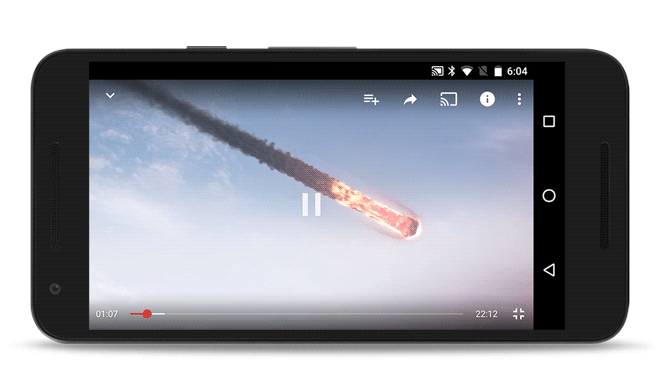 Apart from enabling transformation of any content into VR, YouTube for Android has a new Cardboard icon on the playback screen that lets you watch 360-degree videos using your VR headset. The 360-degree videos available can be found on YouTube's VR videos playlist. The list so far has 13 videos that include the Hunger Games Experience and Toms Shoes Giving Trip.
The VR experience has been added to the latest YouTube for Android app that is already available for download through the Google Play Store. Google is working to provide the same experience on YouTube for iOS in the coming future.
Google's attempt to add the new VR experience takes YouTube a step ahead of other video streaming sites. Also, it aims to take on Facebook and Twitter which are trying to draw YouTube viewers to their new video features.
The Sundar Pichai-led company has Google Cardboard as the hardware to bolster VR development. But its rivals, especially Facebook and Samsung, are also on the same VR track. The development is expected to lead to the conversion of flatscreen video content into a mesmerising VR experience and provide you video playback right from your mobile devices.