The battle between Zac Goldsmith and Sarah Olney for the Richmond Park and North Kingston seat is nearly over as polls in the by-election close at 22:00 GMT on Thursday (1 December).
The candidates cast their votes just over a month after Goldsmith quit the House of Commons over the government's decision to back a third runway at Heathrow Airport, West London.
The former Conservative MP has fought to retain his seat as an independent candidate, while Olney is hoping to secure a major coup for the Liberal Democrats.
The Conservatives, Ukip and the Greens are not contesting the constituency. But transport expert and author Christian Wolmar is representing Labour in the race.
Goldsmith secured a majority of more than 23,000 votes at the 2015 general election, but the Liberal Democrats are boosted after the Witney and West Oxfordshire by-election, which saw the party win more than 30% of the vote and slash the Tories' majority by more than 20,000.
Olney has also campaigned on an anti-Heathrow, pro-EU platform, pointing out 69% of Richmond-upon-Thames residents voted Remain at the EU referendum. Goldsmith, however, backed a Brexit.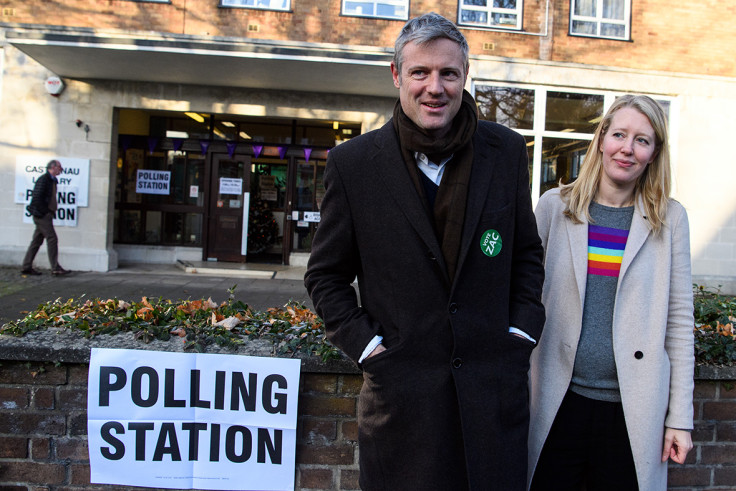 The campaign was given a last minute dose of star power when musician and pro-EU activists Sir Bob Geldof threw his support behind Olney on Wednesday.
Geldof claimed his "friend" Goldsmith was a "political failure". "Worst of all of is that he's not only failed but betrayed the people of Richmond, who like the rest of London, voted overwhelmingly to stay in Europe," he said.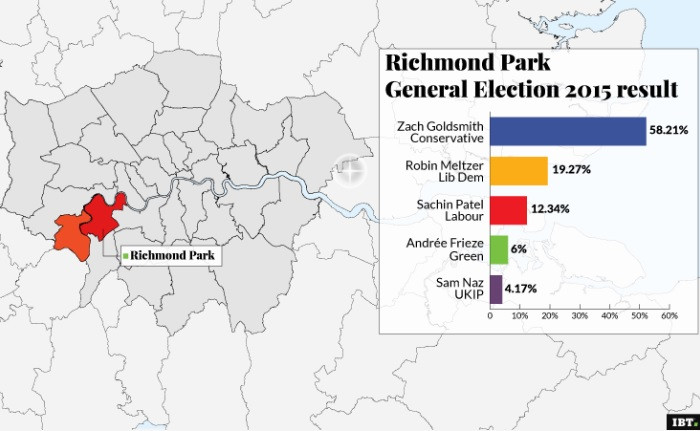 The intervention came a day after Goldsmith was "clipped" by a car whilst he was canvassing in the constituency. The "minor" accident meant he was an hour late to the final hustings of the campaign.
The former Mayor of London candidate made a last-ditch plea to his supporters on Thursday morning. "Please don't forget to vote, send me back to parliament to see off the threat of Heathrow expansion and to continue to be a champion for this community as I have been for the last six years," Goldsmith said.
The by-election declaration is expected sometime between 02:00 and 04:00 on early Friday morning, according to Richmond-upon-Thames Council.