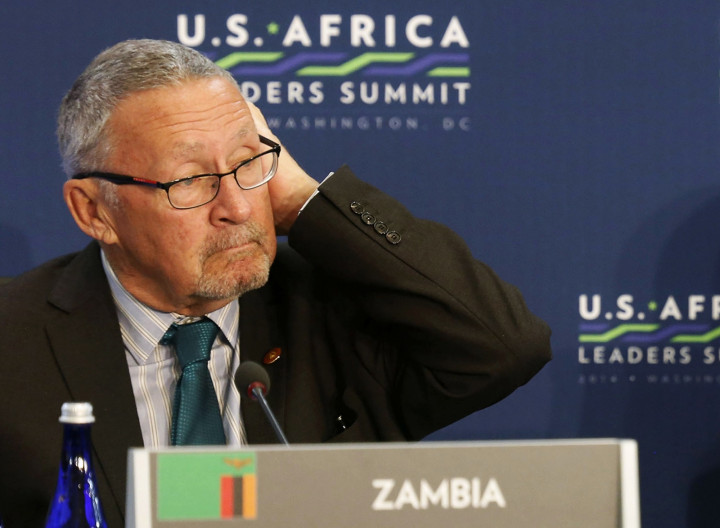 Zambia has appointed the first-ever white democratic leader in Africa following the death of incumbent President Michael Sata in London.
Guy Scott, previously vice-president to Sata, has risen to become the acting president of the African country and will serve for three months until new elections are held to replace Sata.
Scott, a 70-year-old Cambridge-educated economist, is the first white leader in Africa since FW de Klerk resigned as South African president in 1994, and, he says, the first white African leader of a democratic government "except maybe the Venetians in the days when they ran the world,."
"I am the acting president at the moment, it has just been passed by cabinet," Scott continued, describing his appointment as a "bit of a shock to the system".
"Everyone is getting used to calling me 'Your Excellency', and I'm getting used to it. There are truckloads of guys following me on motorbikes. It's very strange."
Zambia's Defence Minister, Edra Lungu, had been the acting president while Sata was receiving medical treatment before his death at King Edward VII Hospital in West London.
Lungu announced the death of the incumbent leader, saying: "Dr Scott will act as president of the Republic of Zambia until the country goes for a presidential by election".
When asked why he thought he may have been selected for the top job, Scott said that it was most likely because of his "seniority within the party, in government".
"The president kept me as his vice-president despite a lot of efforts by people to get me taken down. And I happened to be there when he died," he added.
Scott revealed that he had spoken to Sata, aged 77, just several days before his death and they had not spoken about Scott replacing him in the event of his passing.
"He would never be so polite as to do that. But he said he was happy that I was there, to take over if needed."
However, Scott cannot run for president of the Southern African nation of 14m as the Zambian constitution states that only those with parents born in Zambia can become the country's leader. Scott himself was born in the country's former capital, Livingstone, but his parents were born in the UK.
Therefore, Scott's tenure is expected to last no longer than the three-month period before the presidential election.
"I won't run for the presidency at the election because constitutionally, I can't," he said.
Zambia, formerly known as the British Protectorate of Northern Rhodesia, obtained independence in 1964.