Structural Faults in Africa's Biggest Dam Could Cause Humanitarian Disaster
Structural defects at southern Africa's Kariba Dam could cause deluge across Zambia and Zimbabwe.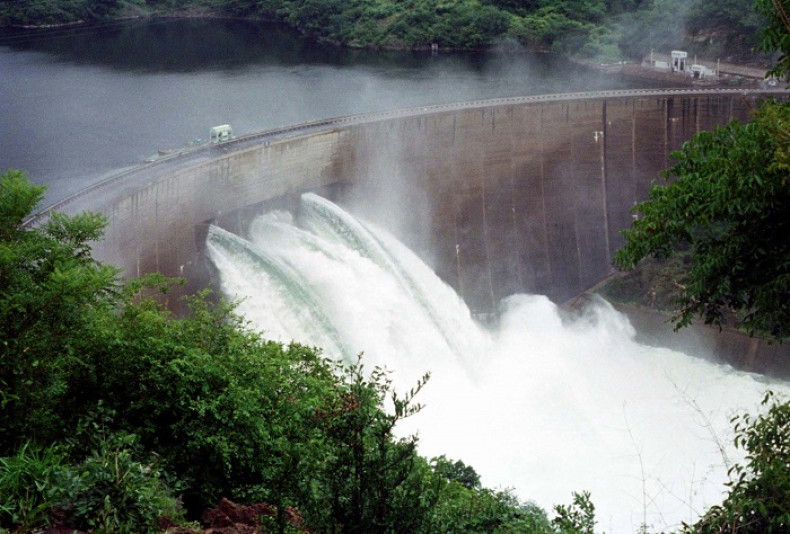 Structural faults at Africa's gigantic Kariba Dam, one of the world's largest, could precipitate a humanitarian disaster, experts have warned.
The dam, which straddles Zambia and Zimbabwe, has developed severe defects, and a collapse could unleash 180 billion tonnes of water from the continent's largest man-made lake on to an area of Zambia that is home to 3.5m people.
As well as engulfing residential areas in Zambia, the deluge would potentially cause further flooding in neighbouring Mozambique and Malawi.
Kariba Dam generates more than 1,300 megawatts of hydro-power and a collapse would cause electricity blackouts across southern Africa.
Christopher Yaluma, Zambia's energy and water development minister, said the dam, which is 128 metres (420 feet) high, needs to be repaired within three years.
"We need at least $220 million to resolve this issue," he said on state radio. "It's quite serious but we are determined to resolve it."
Defects at the dam have also led to concerns about the risk of earthquakes, because the structure sits at the southern end of the Rift Valley, a tectonically active area where there have been at least 20 tremors of a magnitude greater than five.
Elizabeth Karonga, a spokeswoman for the Zambia-based Zambezi River Authority, which is jointly owned by Zambia and Zimbabwe, said: "While the situation at the Kariba Dam wall is cause for grave concern, the engineers on the ground have the situation under control. This does not translate to an immediate calamity."
Zimbabwe's energy and power development minister Dzikamai Mavhaire also moved to allay fears of a potential catastrophe, insisting that the dam is in a "stable state".
The dam is located in the Kariba Gorge of the Zambezi River basin and serves two power stations – the northern plant, which belongs to Zambia and the southern plant, which is controlled by Zimbabwe.
The structure was built in two phases (1955-59 and 1977), and was last inspected in 2010. In its five-year strategic plan (2010-2014), the Zambezi River Authority identified one of its main objectives as "undertaking critical dam maintenance work", including plunge pool re-shaping and spillway refurbishment.