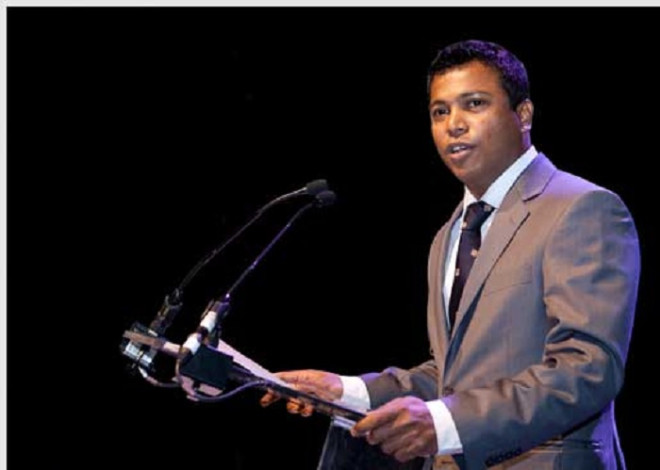 An on-going legal tussle between a London firm and the state-owned telecommunications company in Bangladesh has led to several redundancies in the UK – and more may follow.
Zamir Telecom is being bounced around the Bangladeshi judicial system as it battles to overturn its unlawful disconnection from the network in the south Asian state in March.
And the financial consequence of the disconnection by the Bangladesh Telecommunications Company Limited (BTCL), which is thought to be politically-motivated, has led to job losses at Zamir's Canary Wharf headquarters.
Naufal Zamir, chief executive and founder of Zamir Telecom, told IBTimes UK that he thinks the Bangladeshi government is "heavily involved" behind the scenes, putting pressure on the various courts to try and prevent the firm's immediate reconnection as ordered by judges in May.
He said his lawyers were given no time to properly prepare for the latest in a string of court hearings. And he claims one judge "bullied" a lawyer.
Furthermore, the BTCL lawyers claimed that one of the judges is biased against them, adding another layer of delay to the proceedings.
"Basically this is now becoming a ping-pong ball. They are just using all of their delay tactics to keep the reconnection order away from the bay," he said.
"Every now and then there is this political muscle that comes up to interfere and that needs a political muscle to deal with it, which is the UK parliament or Foreign Office. We desperately need them to do something about it.
"It is very challenging. It has made our life extremely difficult. We are working on other opportunities. We are focusing on our businesses other than Bangladesh and we have a strong plan ... We are hoping that we will be able to ride this through ... It's very difficult. We have done some lay-offs. We had some redundancies and more may be on the way if things don't improve."
Legal wrangle
After the disconnection in March, ordered by controversial telecoms minister Abdul Latif Siddique, a court overturned the decision because it was in contempt of a previous court ruling reconnecting Zamir when a similar situation occurred in 2010.
Siddique admitted in a parliamentary hearing that he knew ordering BTCL to disconnect Zamir Telecom was unlawful and that he would take the consequences.
But since then, Zamir's case has been batted between the courts amid what appears to be political string-pulling by the Awami League government.
Zamir is the son of a prominent opposition party politician, Zamir Uddin Sarkar, which he believes may be part of the motivation behind the disconnection.
And he believes the disconnection is to serve as a distraction from BTCL's weakening financial results, haemorrhaging of customers, and reports of corruption.
Around 2,000cr Bangladeshi Taka (£153m, $258m, €186m) has been lost from BTCL accounts through corruption over six years, according to a Transparency International report.
Moreover, there is an ongoing invoicing dispute between BTCL and Zamir Telecom, though the Bangladesh High Court said this is not a justification for cutting the firm off.
BTCL had not at the time of publishing replied to IBTimes UK's request for comment.
UKTI
Zamir wants the UK government to increase its pressure on Bangladesh, one of the most corrupt countries in the world according to Transparency International, to force its hand and reconnect his company to the network.
He said he would like to see the Bangladesh government send the case to the United Nations (UN) for neutral arbitration.
UK Trade & Investment (UKTI) has written to BTCL and the Bangladeshi government to find out why Zamir Telecom has not been reconnected.
And the issue has also been picked up by Jim Fitzpatrick MP, vice-chair of the All Party Parliamentary Group on Bangladesh and in whose Poplar and Limehouse constituency Zamir is based.
"Zamir Telecom is a local success story and it's unfair they're facing difficulties in doing business in Bangladesh," Fitzpatrick said.
"The company has court judgments in its favour previously on a similar difficulty and has the support of the UK government in this present situation.
"I and my office will do all we can to assist Zamir to resolve these problems to protect the company and its staff who are facing real financial difficulty if common sense doesn't prevail."
Siddique, the minister responsible for overseeing BTCL, is a controversial figure in Bangladesh politics.
He has been accused of beating an engineer with a stick at his home, threatening to have striking workers shot, and was in charge of the textiles ministry at the time of the Rana Plaza disaster.