Zanzibar women divorced after voting in controversial election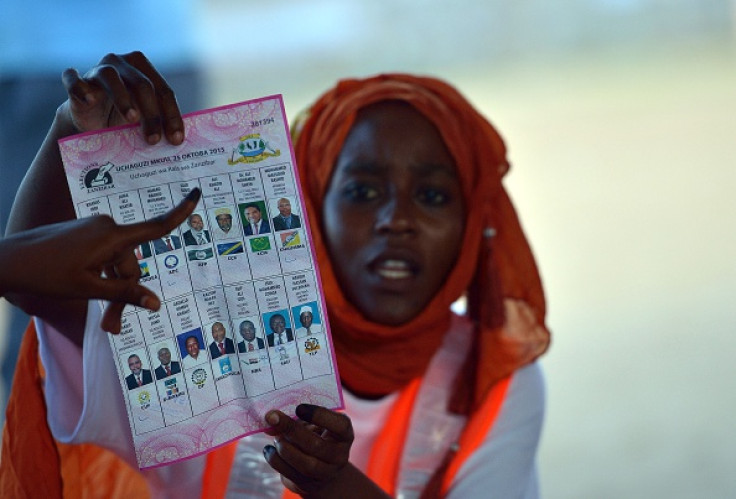 Dozens of women in Zanzibar have been divorced or abandoned by their husbands after voting in the October presidential and general election, rights groups have warned. Activists also said some women did not vote or voted for candidates they did not support, fearing their husbands' reaction.
The Tanzania Media Women's Association (Tamwa) and Tanzania Human Rights Defenders Coalition (THRDC) said at least 47 women were divorced or abandoned after voting contrary to their husbands' wishes.
"Some of the women were not allowed by their husband to vote but those who refused to see their rights trampled on were either divorced or abandoned," Mzuri Issa, Tanwa's co-ordinator was quoted by Reuters as saying.
Some women claimed they had been abandoned because they supported the country's ruling party Chama Cha Mapinduzi (CCM), while their spouses supported the opposition. Right groups warned that the men's decision to abandon their wives undermined democracy and freedom to make political choices in the country.
Election annulled
The controversial election in the semi-autonomous Tanzanian archipelago was annulled after allegations of fraud that led to a phsysical fight between rival electoral commissioners.The opposition said the vote was cancelled because it had won.
Zanzibar has a history of elections resulting in clashes between members of the CCM and the main opposition party Civic United Front (CUF).
CCM has been in power since the country achieved independence in 1961. The longest-reigning party in Africa's history, CCM faced its first electoral challenge in October after the country's opposition parties formed a coalition, known as Ukawa.
Right groups also warned the government had implement a campaign of intimidation against citizens who tried to register to be able to vote in the months leading up to the polls. A fresh election is scheduled to be held in the first months of 2016.
In the rest of Tanzania, CCM's John Magufuli emerged as the winner of the election. The Magufuli-led government is trying to tackle corruption and other issues affecting Tanzanian society.
The leader also scrapped Independence Day for 2015, which falls on 6 December, and replaced it with a campaign to tackle a cholera outbreak. After taking office, Magufuli introduced austerity measures that some fear will negatively impact civil servants.
© Copyright IBTimes 2023. All rights reserved.