Gigi Hadid dating Zayn Malik? 5 reasons why model should rethink romance with ex One Direction singer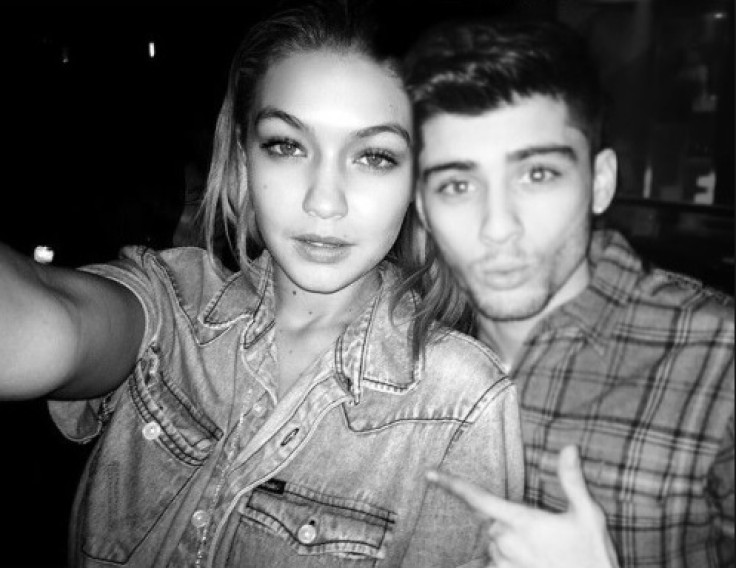 First came Lewis Hamilton and Rihanna. Then there was Serena Williams and Drake. And now Zayn Malik and Gigi Hadid are making headlines due to their reported new romance. The fashion model and the former One Direction singer are said to be dating after being pictured leaving Justin Bieber's post-AMAs party at The Nice Guy in Hollywood together earlier in November.
"It's a very new thing. They're just seeing where it goes," a source told Us weekly. "'I wouldn't call them boyfriend and girlfriend. But seeing each other? Definitely. He's chuffed."
While Tinseltown's new "it couple" are yet to confirm the dating rumours making the rounds online, they do not appear to be doing much to quash them either. Pictures published by TMZ show them chatting in bed at a hotel in New York. They look cosy as they stare into each other's eyes and share a drink.
Although they are both free and single after ending their respective relationships, here are a few reasons they need to reconsider taking their friendship to the next level.
1. Case of the ex
Malik stunned fans in July when he ended his two-year engagement with Little Mix singer Perrie Edwards. Although he has since rubbished claims that he dumped her via text, he did hint that their split was far from amicable. Likewise, the Victoria's Secret model recently ended her summer romance with singer Joe Jonas. There is a good chance that both are still recovering from their failed relationships and are carrying some emotional baggage.
2. Directioners
Following Malik's shock exit from One Direction, heartbroken Directioners accused Edwards of persuading him to quit the group, slamming her as "the new Yoko Ono", in reference to the widow of the late John Lennon, who was infamously blamed for breaking up the Beatles. Although the backlash appears to have died down, a quick scan of social media shows some are not quite ready to welcome another woman with open arms.
3. Taylor Swift
If reports are to be believed, one person who will not be giving the relationship her blessing is Hadid's BFF Taylor Swift, who is apparently worried the former One Direction singer will hurt her friend. A source told Hollywood Life the Bad Blood singer feels Hadid should "take things slow and not rush into anything too intense with Zayn. She doesn't want to see [Gigi] end up with a broken heart".
Malik's Twitter feud with Swift's boyfriend, Calvin Harris, hasn't helped his case either."Don't expect to see Taylor and Calvin going on any double dates with Gigi and Zayn!"
4. Their careers
Earlier in 2015, Malik rebranded himself as a solo artist and signed to rival record company RCA to make "real music" following his exit from One Direction. Hadid is also making waves in the fashion world after making her debut at the annual Victoria's Secret fashion show. The unwarranted attention of a controversial romance could do their fledging careers more harm than good.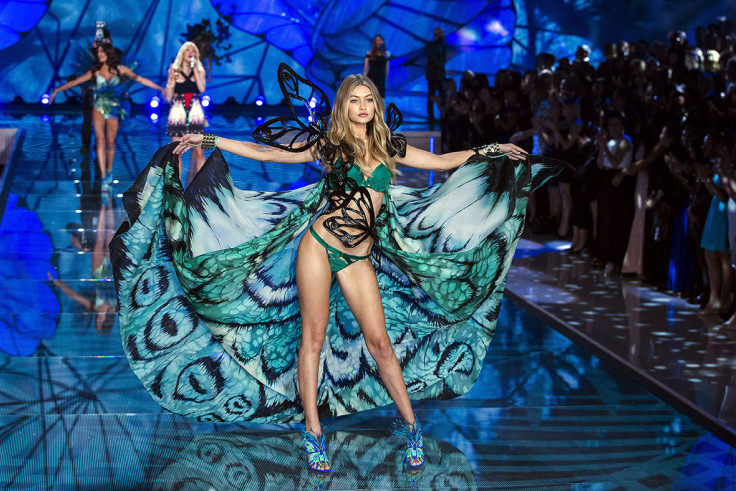 5. Celebsville drama
At the 2015 American Music Awards, Hadid had an awkward encounter with Malik's ex-bandmate Harry Styles. Although it is not known why the pair shared an uncomfortable handshake on the red carpet before she gave the rest of the group friendly hugs, nothing can be ruled out in the world of celebrity. One of the pitfalls of being famous is having your love life laid bare for all to see. Considering the trio appear to have history, it is not worth the drama.
© Copyright IBTimes 2023. All rights reserved.