Video has emerged of Zayn Malik apparently crying during his last ever performance with One Direction.
The singer left fans around the world devastated when he sensationally announced on 25 March that he had quit the British pop band.
In a week which saw the 22-year-old at the centre of a cheating controversy and leaving the worldwide tour in Jakarta to return home for crisis talks with fiancé Perrie Edwards, emotions have clearly been running high.
And the new footage, taken at the Hong Kong concert from the On The Road Again tour on March 18, clearly shows Malik with tears welling in his eyes as he sings.
There are sure signs that all was not well with the pop star as a reviewer for the South China Morning Post noted that while the other band members seemed happy and engaged in their performance, by comparison Malik "seemed apathetic and struggled to smile even once."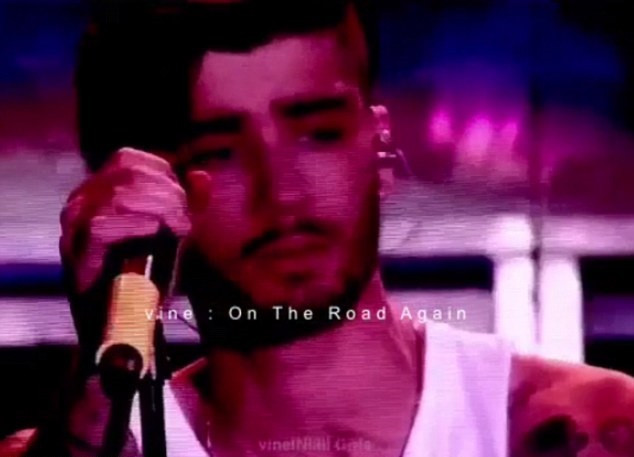 The rest of the band too have been left stunned by the singer's shock departure, with Harry Styles breaking down in tears on stage in Jakarta, as the news broke around the world.
The band members each turned to Twitter to express their personal turmoil. "So glad to be in bed after a long and strange 24 hours," said Liam Payne.
"Been a crazy couple of days but know that we are going to work harder than ever to deliver the best album we've ever made for you guys!" wrote Louis Tomlinson.
While fans have been struggling to come to terms with Malik's exit from the band, it seems his decision has had an unexpectedly adverse impact in the employment sector. It was reported that more than 220 calls were made to employment law experts by workers asking for compassionate leave following the news that Zayn Malik had quit One Direction.
Hundreds of requests were made to the Employer Advice Service of Manchester-based company Peninsula following the news.
Employment law director Alan Price told the Manchester Evening News: "It was a situation you just couldn't make up. While I sympathise with One Direction fans, I hardly think this qualified as compassionate leave.
"If employees feel strongly about the issue then request that they take days off as a holiday, but compassionate leave is what you allow if a close relative dies, unless the employer is unaware of family ties with Zayn Malik then I hardly think that this qualifies.
"Abusing compassionate leave is inconsiderate to fellow colleagues who may genuinely need the time off."
Since making the announcement Malik has been spotted leaving the home he shares with fiancée Perrie Edwards and arriving at a London studio.