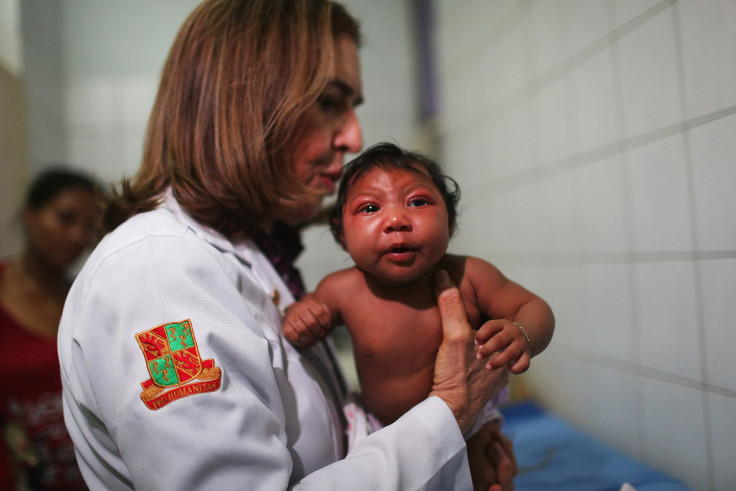 A vaccine for the devastating Zika virus could be as long as 10 years away, a group of US scientists have said.
University of Texas researchers in Galveston are already attempting to develop a vaccine and there is hope one might be ready for testing in two years, but it could be a decade before it is deemed safe enough for humans.
The virus that has been linked to shrunken heads and brains in babies born to women with the illness is an alarming health threat, Professor Scott Weaver told the BBC.
"It's certainly a very significant risk," said Weaver, who heads the university's Institute for Human Infections and Immunity, and the Galveston National Lab. "If infection of the foetus does occur, and microcephaly develops, we have no ability to alter the outcome of that very bad disease which is sometimes fatal or leaves children mentally incapacitated for the remainder of their life."
There is currently no treatment for the disease which has been linked to thousands of cases of microcephaly among newborns in Brazil, which has had one of the most significant outbreaks of the mosquito-borne virus.
In the past year, the virus "exploded," said Weaver, sweeping through the Caribbean and Latin America, "infecting probably a couple of million people."
US scientists have called on the World Health Organization to immediately step up research to stem the Zika tide, warning that the virus could become an "explosive pandemic." Frightened El Salvador officials have encouraged female residents to delay pregnancy for two years.
In another twist, health officials are exploring the possibility that the illness could be transmitted through sex. In one case, the virus was found in the semen of a man with the disease in the Philippines; in another a Colorado woman came down with Zika after her husband, who caught the illness in another country, returned home, reports Time magazine.