Police in Zimbabwe clashed with activists protesting the abduction of a prominent critic of President Robert Mugabe who was seized by a group of men as he was having a haircut in Harare.
Dozens supporters of Itai Dzamara, the head of the Occupy Africa Unity Square protest movement, rallied in front of Parliament demanding his release, as they suspect state agents are behind the kidnapping.
Scuffles erupted with police firing tear gas, after a patrolling officer was hit by an object thrown by the crowd, Bloomberg reported.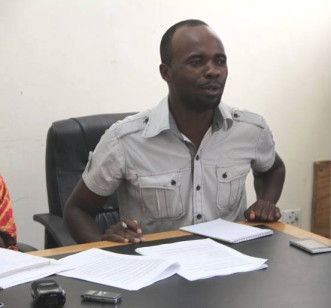 Dzamara, 36, was snatched from a barbershop in a busy shopping centre in the capital of the southern African country, earlier this week.
A group of five men handcuffed him, hustled him into a white vehicle with masked number plates and drove him away, according to Amnesty International. He has not been seen or heard from since.
Fears that he might be killed were high as the incident was reminiscent of a series of kidnappings and murders of opposition figures that took place in the run-up to Zimbabwe's 2008 elections.
"The abduction of Itai Dzamara is deeply alarming. The Zimbabwean authorities, especially the police, must urgently institute a search operation and do all within their power to ensure his safe return," said Amnesty International southern Africa's deputy director for research, Noel Kututwa, calling for a thorough investigation.
Dzamara had been staging sit-ins in a Harare square close to the presidential office demanding Mugabe resigns.
He had also written a letter to the 91-year-old dictator saying he was too old to run the country and blaming him for Zimbabwe's economic woes, The Times reported. He was subsequently arrested and the Occupy Africa Unity Square protest camp stormed by pro-Mugabe youths.
The US embassy in Zimbabwe also urged authorities "fully" investigate Dzamara's disappearance. "If he is being held in state custody, it is vital that his fundamental human rights and freedoms as guaranteed by Zimbabwe's constitution be honoured," the embassy said in a statement.
Police said they have opened an investigation.