Zimbabwe's President Robert Mugabe, the world's oldest head of state, celebrated his 92nd birthday in February accompanied by his wife, Grace Mugabe, dressed in a black and white flowered dress and big sunglasses. Speaking to tens of thousands of supporters during his birthday bash, Mugabe called his wife "My lovely wife... Grace" - a rare event since the President typically uses 'Amai', the polite Shona term for mother.
Born in 1965, the current Mrs Mugabe was a former secretary to the president and became the elderly leader's mistress while still married to her first husband, Stanley Goreraza - today defence attaché at the Zimbabwe embassy in China - before becoming Mugabe's second wife in 1996. The First Lady gave birth to three of Mugabe's children: Bona, Robert Peter Jr, and Bellarmine Chatunga.
Grace Mugabe in the political arena
Since 2014, when she became politically active having been endorsed as head of the ruling ZANU-PF party's women's league, Mrs Mugabe has been in the middle of an increasingly vitriolic fight for power in a post-Mugabe era.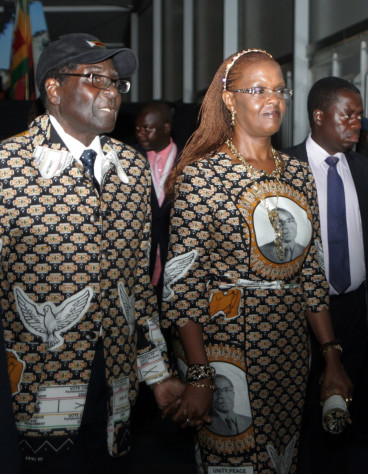 This position has allowed her to sit on the party's powerful politburo, where she has enjoyed the support of senior party members from one of two groups fighting to control ZANU-PF - the G40 group and Team Lacoste.
Her main allies within the G40 - a younger faction not ideologically different to Team Lacoste - include the second vice president Phelekezela Mphoko, empowerment minister Patrick Zhuwao and local government minister Saviour Kasukuwere.
Having been reported as behind the ousting of Mugabe's former vice-president and once strong ally, Joice Mujuru, who was considered a leading contender to succeed him, Mrs Mugabe has repeatedly attacked the current vice president Emmerson Mnangagwa.
Known for her rhetoric - often referred to as "Amazing Grace", the First Lady publicly accused Mnangagwa and his party allies of Team Lacoste of trying to topple her husband.
Stephen Chan, Professor of International Relations at the School of Oriental & African Studies at the University of London, told IBTimes UK the succession race is likely to pit the First Lady against Mnangagwa.
"Grace has unleashed quite a number of rottweilers in the direction of Mnangagwa but despite all of this, Mnangagwa seems unphased - it's not his style to panic. One must wonder whether Grace has fired too much too soon at him, even if she seems to have an inexhaustible supply of accusations to throw at people," he said.
Grace Mugabe: targeting young voters
Because of the perceived "youth" of the G40 members, Chan believes Mrs Mugabe is trying to picture herself as the generation-jump candidate.
"Mugabe himself is well into his 90s, and all of the people who fought in the liberation struggle were also very old. Mnangagwa is in his 70s. So Grace is pitching herself as a youth candidate. The problem is that she might be younger but she doesn't have anything to replace the lack of liberation credentials, since she didn't fight," Chan said.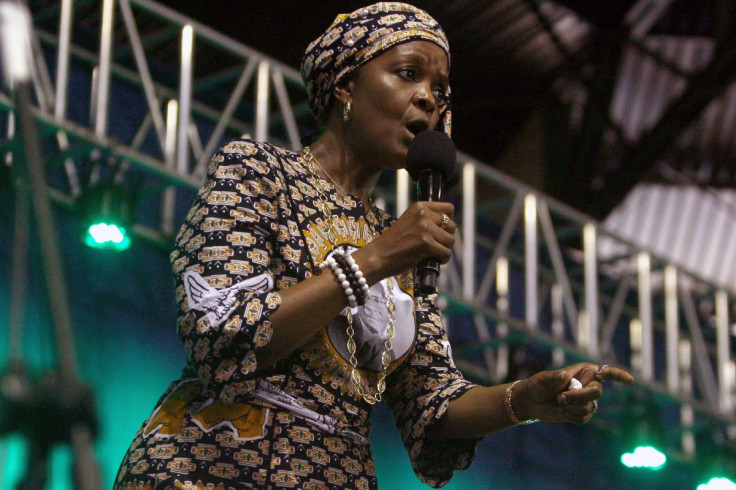 Reports have since emerged describing growing anger from Zimbabwe's war veterans, who have long mobilized support for Mugabe but describe Mrs Mugabe and her G40 backers as opportunists.
While Chan anticipates ZANU-PF will win the next election, the only question mark applies to the kind of party the ZANU-PF will resemble in light of all the internal manoeuvring and infighting.
"If it is a party led by Grace Mugabe, then I can't see pragmatism coming out of that, and I don't see technocratic policies coming out of her either. You'd get an awful lot of hectoring, authoritarianism, and there would be danger, not so much of a democratic change, but of a military intervention," he explained.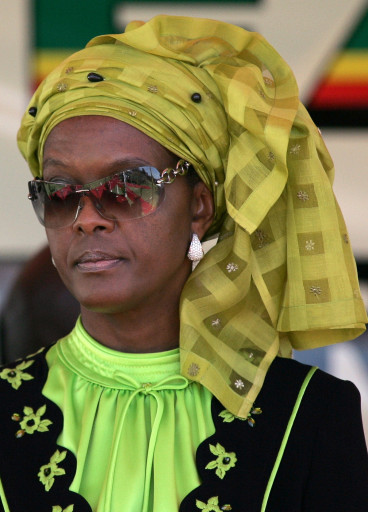 In his view, younger voters in the African nation may not be particularly impressed by the First Lady - in particular, her spending habits which are in stark contrast with the lifestyle of most Zimbabweans, who are cash-strapped and impoverished.
"But her younger militants have got the energy to try to drum up support for her. And of course, politics in Zimbabwe is not a nice person's game - strong arming can go a long way, particularly if you have a strong arming organisation full of young, active people," he said.
'Less credible as a potential successor'
Despite the support she enjoys from the G40, Blessing-Miles Tendi, who teaches politics at the University of Oxford's Department of International Development, told IBTimes UK that Mrs Mugabe's lack of significant experience and security ties in the party "make her less credible as a potential successor".
"It's not to say she does not have input in whatever scheme Mugabe decides to carry out - she is a player, she's active in all things. Mrs Mugabe is staging rallies for Mugabe. In doing so, she protects Mugabe's continued hold on power," Tendi says.
Tendi says Mrs Mugabe wants to ensure that her husband reaches 2018 - when he will be 94 - without any significant internal rivals who could run against him.
"This is what it is about, and exactly why Joyce (Mujuru) was purged in the first place: because she was perceived as a threat to his hold on power. For the longer Mugabe stays there, Grace benefits too, she's right next to the powers of Mugabe, and enjoys the perks. She is doing this for him. This is not her becoming the next president."