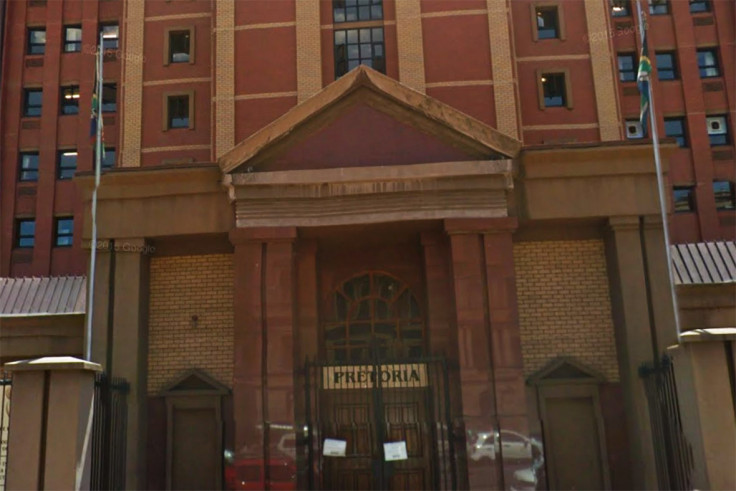 A Zimbabwean man has been sentenced to 14 years in prison for the murder of a Moroccan diplomat in Pretoria, South Africa. Nigel Kahari stabbed Fatmi Noureddine 42 times and slit his throat in October 2014.
The High Court in Pretoria also accused 21-year-old Kahari of stealing nearly 10,000 rand (£427, $617), a mobile phone and a bag with passports from the diplomat after murdering him. The phone also contained a photo of the murder victim's buttocks, believed to have been taken by the accused.
Kahari told the High Court that he murdered the Moroccan diplomat as he believed that he had been sexually molested by him while he was sleeping. He also said that his upbringing in Zimbabwe had taught him to hate gay people and that he believed being gay was "unacceptable" and went against Biblical teachings.
The court heard that Kahari went to Noureddine's room on 6 October 2014 for drinks, following which he began to feel drowsy and fell asleep. Kahari then alleged that he woke up naked in the Moroccan's bed the next morning and was prevented from leaving, prompting him to get angry. Judge Mohamed Ismail called the murder a "brutal killing" and dismissed Kahari's claims that he was sexually assaulted.
Judge Ismail said during the sentencing: "You plundered him and then took pictures of his lifeless body. You had time to reflect on your actions, but you then embarked on a mission to take his belongings."
The court also heard that the two had developed a friendship prior to the murder after meeting at the local supermarket where Kahari worked. Noureddine had allegedly promised to find the accused a better job and had invited him to his flat on several occasions.
Social worker Erna Pieterse told the High Court that Kahari was disappointed that the diplomat had not followed through on his word, Zimbabwean media Times Live reported. Pieterse also said that he had had a violent upbringing with an alcoholic father and an absentee mother, forcing him to react to situations with violence.