The battle to succeed Zimbabwe's 92-year-old President Robert Mugabe may be decades in the making, but its outcome is far from settled. The situation is further complicated by the incumbent's refusal to publicly identify a favoured replacement, instead opting to hang on to power indefinitely, and keep his potential successors guessing.
Mugabe was born on 21 February 1924 in what was then Southern Rhodesia, a British colony. After training as a teacher, he joined the pro-independence National Democratic Party in 1960, which reformed as the Zimbabwe African People's Union (ZAPU) following the party's ban in 1961. In 1963, Mugabe joined the Zimbabwe African National Union (ZANU, later Zanu-PF) but only took full control of Zanu-PF's political and military fronts in 1977 - a position he has held since.
During the 1960s, he fought against the white minority government of Ian Smith - the nation's last white ruler - and was held as a political prisoner for more than 10 years. When Zimbabwe won its independence in 1980, Mugabe became prime minister before assuming the office of President of Zimbabwe.
At the turn of the century, he organised a referendum on a new Zimbabwean constitution, which once approved, expanded his government's powers and allowed it to seize white-owned land. Many have linked the often violent land reform programme to Zimbabwe's economic collapse, runaway inflation and later food shortages.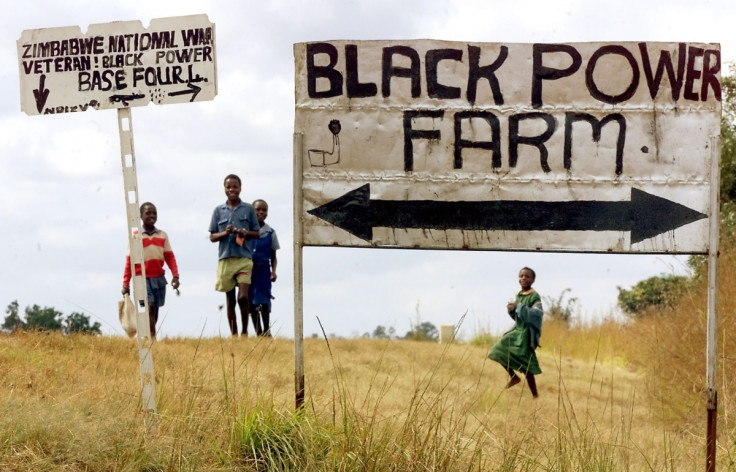 Strict rule
Mugabe has ruled with an iron fist, sidelining his rivals through a combination of shrewd politics and force. Today, under the 2002 public order and security Act, criticism of Mugabe is a criminal offence, but over the last few years, many have highlighted how the world's oldest head of state is starting to show signs of his advancing age.
While Mugabe has recently quashed any debate about his succession by stressing his intention to stand for re-election in 2018 when he will be 94, the country of 16 million people has been awash with rumours of his declining health and apparent frailty.
Reports about serious health problems affecting the president are common, and the latest to emerge were that the leader had suffered a heart attack in January while on holiday with his family – claims his spokesman declined to comment on.
In another incident last year, Mugabe was caught on camera tripping and falling down a short flight of stairs at an airport in the capital Harare. The video of the fall drew widespread mockery online, and 27 bodyguards were punished for failing to prevent him from tumbling.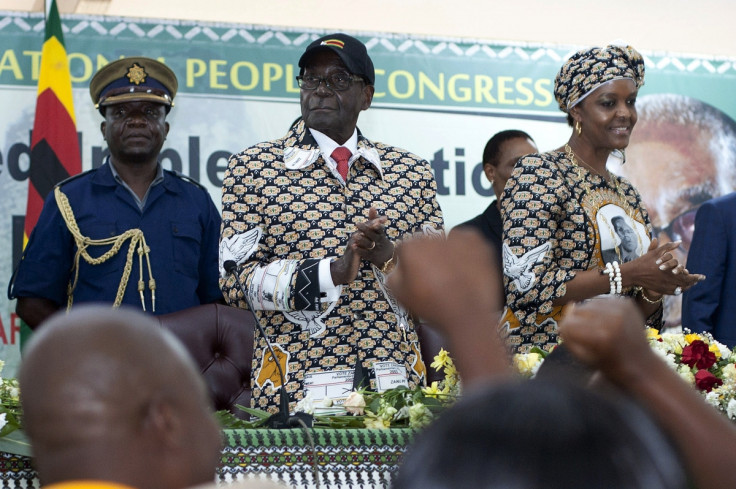 A successor to Mugabe?
In the past few weeks, Mugabe has repeatedly quelled any speculation that he may be about to step down as president, but a number of Zimbabwe's veteran politicians have already engaged in a toxic succession battle, especially within his Zanu-PF party.
His wife Grace, who is described by some commentators as his likely successor, meanwhile, told Zanu-PF party supporters that her husband is the only one who can keep Zimbabwe "intact and peaceful", adding she would push him in a wheelbarrow to work if he was unable to walk.
But eyeing the big seat are a number of prominent names ready to take control of the nation, which is plagued by a severe drought, high unemployment and long-standing conflicts.
IBTimes UK looks at the potential contenders at the 2018 elections and their chances of becoming Zimbabwe's second leader since independence 36 years ago, starting with Mugabe's wife Grace.