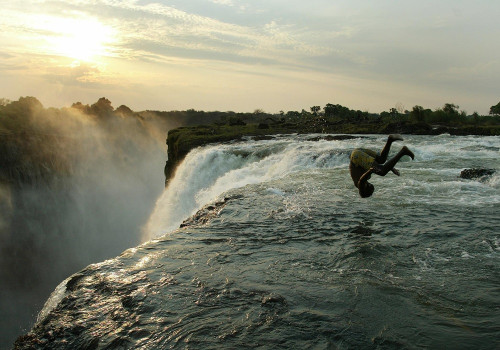 Zimbabwe is set to erase a slice of its colonial history after unveiling plans to rename its most famous tourist destination.
President Robert Mugabe's ruling party in Zimbabwe, Zanu-PF, plans to rename Victoria Falls Mosi-Oa-Tunya.
The falls were named after Britain's longest-reigning monarch, Queen Victoria, after they were discovered by the missionary David Livingstone, the first white person to discover one of the world's seven natural wonders, according to News 24.
Zanu-PF argued that Zimbabwe can no longer continue to remember the legacy of colonialism after gaining independence more than 30 years ago.
Ignatius Chombo, a local government minister, said that it was nonsensical to keep remnants of the colonial past when Zimbabwe was an independent nation with its own heritage.
Chombo declared that all Zimbabwean institutions with colonial names should be renamed in the indigenous language and school syllabuses should be changed to teach young children about Zimbabwe's "gallant fighters and our liberation struggle".