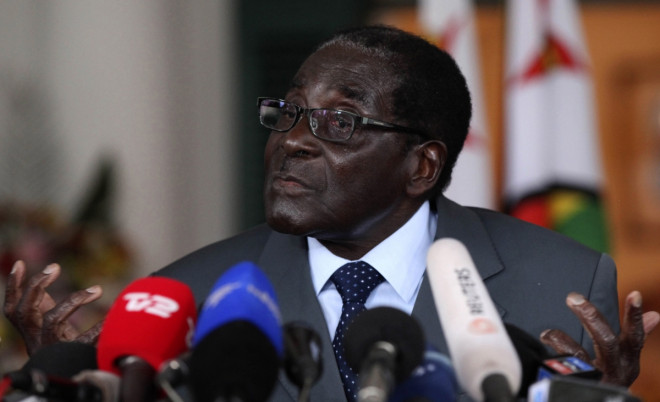 Zimbabwe's President Robert Mugabe has spent £3m on his daughter Bona's lavish wedding, as the country struggles to help 60,000 people affected by floods and repay £6bn of loan arrears.
The wedding ceremony was attending by the heads of state of South Africa, Zambia, and Equatorial Guinea at Mugabe's private residence in the wealthy Borrowdale suburb in Harare.
The ceremony comes just weeks after the Zimbabwean President's £1m 90th birthday bash which saw him cut a cake in front of 10,000 people in a stadium.
According to the Christian Science Monitor, Mugabe's Zanu PF party has contracted North Korea to build two bronze statues of Mugabe in Harare at a price of £2.1m.
The exuberance of Mugabe's spending comes at the expense of the Zimbabwean people who earn an average salary of $285-£300 a month in comparison with Zanu PF ministers' salaries of $40,000 a month or more.
"Mugabe and his government have lost it and all they care about now is the accumulation of wealth and strengthening their hold on power," says Simba Makoni, Mugabe's former finance minister who now leads the opposition Mavambo-Kusile-Dawn party.
"I do not think that Mugabe and the people who surround him now care about the country's economy anymore. Their actions show a lack of willpower to make the country better. They are no longer the same people who fought for and delivered independence [from Great Britain] in 1980."
Over 60,000 people have been marooned by the breach of a dam that flooded large parts of the African nation.
The country no longer qualifies for World Bank and IMF loans and owes £6bn in loan arrears. Mugabe's regime believed that it was to receive a £30bn bailout from China but this has since fallen through, according to China's ambassador to Harare.
This month, Mugabe pledged his support for the anti-gay law passed in Uganda and pledged to fight against the idea that gay rights are equivalent to human rights.