Zimbabwe's President Robert Mugabe, 93, kicked off a nationwide campaign aimed at wooing young voters in the 2018 presidential elections. Mugabe will turn 94 when he contests the polls next year for another five-year term.
Addressing the first campaign rally on Friday, 2 June in Marondera, 80kms south of Harare, Mugabe, a divisive figure who dominated Zimbabwean politics for four decades, spoke for about 90 minutes.
Similar to the youth rally in Marondera – which drew huge crows – Mugabe, one of the world's oldest and longest-serving presidents - plans to address nine meetings. As much as 70% of the landlocked country's population is below the age of 35 which Mugabe's party hopes to attract through a series of "interactive rallies".
Dressed in a jacket of his party colours, Mugabe's speech was filled with promises of land to young people and criticism of white farmers. One of the posters at the rally hailed Mugabe as "the father of youth empowerment".
He wrapped up his address at the open-air venue standing, signalling that he is not as frail as he was in the recent past. Mugabe was photographed struggling to walk in public and his utterances were unclear in recent interviews.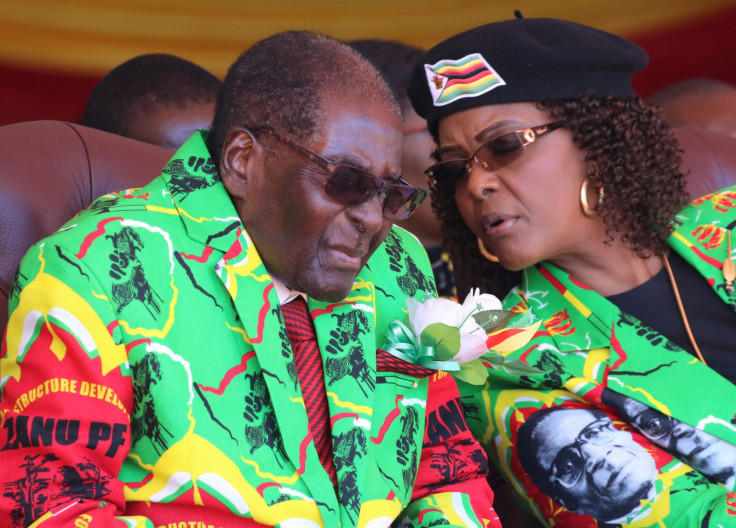 "We are going to give our youth small pieces of land. We cannot give you large tracts of land because for now, you do not have the capacity to work on it. Some of you are still single. Therefore, you cannot productively till on your own. You need inputs too," Mugabe told the crowd, which frequently cheered as he spoke. At one point in his speech, Mugabe even forgot his key opposition leader's name but later quickly recovered.
The ruling ZANU-PF party has reportedly been riven by infighting, but the top leadership has denied such claims. The opposition parties are looking to unite against Mugabe in a bid to oust him from power.