Zimbabwe opposition leader Morgan Tsvangirai tells President Mugabe 'leave or be prosecuted'
In spite of his age, Mugabe, who is 93, said he will stand in elections in 2018.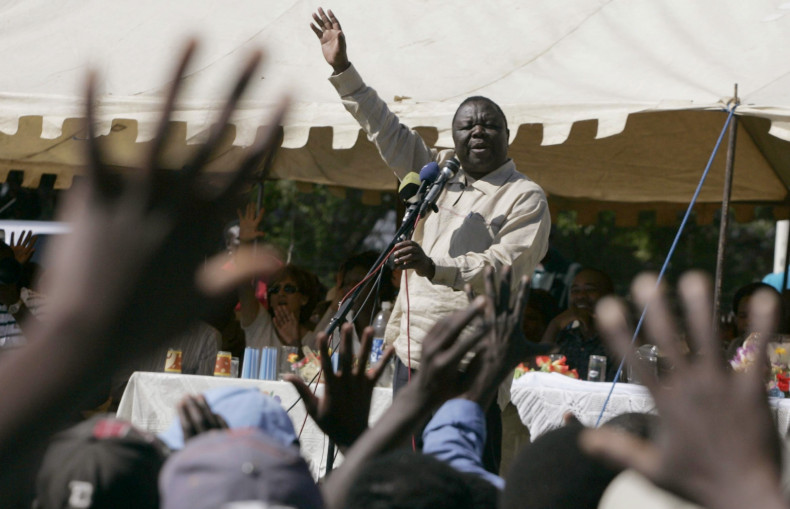 Zimbabwe opposition leader Morgan Tsvangirai has told President Robert Mugabe that he will not be prosecuted for past atrocities if he stands down and retires from politics now.
Zimbabwe's ruling Zanu-PF party confirmed Mugabe as its candidate for the 2018 elections, in spite of his age. Mugabe – who turned 93 last month – said he will continue "until God says 'come'", adding he has no intention of stepping down, despite being Africa's oldest leader and the only president Zimbabwe has known since it became independent in 1980.
Speaking at a rally organised by the National Electoral Reform Agenda (Nera), which is an amalgamation of political parties focused on change ahead of the 2018 elections, key opposition figure Tsvangirai encouraged the long-time head of state to relinquish power.
"Mugabe should retire now because he no longer has the capacity to think much about this country anymore. We say the best way to get out of this quagmire is for you [Mugabe] to retire," Tsvangirai, who ran against Mugabe in 2002 and 2008 elections, said, according to NewsDay newspaper.
"We will protect you wherever you will be. Just pass on the baton for the good of this country." It is unclear which event Tsvangirai referred to when he told Mugabe he could be spared prosecution for alleged atrocities. There have been widespread reports of systematic violations of human rights in Zimbabwe under Mugabe's regime.
Having urged Zimbabweans to lead a national effort to stop Mugabe from standing as a candidate in next year's election, Tsvangirai is setting up a coalition with former Vice-President Joice Mujuru.
"Mugabe can only go if we are in a strong coalition that is based on mutual trust and I'm not prepared to work with people who do not trust me," he said.
In reference to several existing coalitions including the Coalition of Democrats – dubbed Code - Tsvangirai warned that platforms created by smaller parties would not be strong enough to succeed in taking Mugabe in the polls.