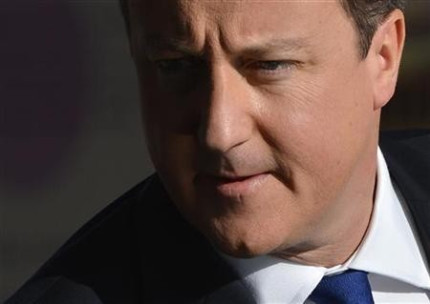 More than a year to go until the general election and there are almost daily signs that Britain is facing months of rule by what amounts to a zombie government only being kept alive by the five-year electoral cycle they themselves introduced.
The latest Liberal Democrat attempts at "differentiation" themselves from the Tory part of the coalition, exemplified by Treasury Secretary Danny Alexander's "over my dead body" opposition to top rate Tory tax cuts in a Daily Mirror interview, look more and more like separation.
London Mayor Boris Johnson's persistent suggestions about what might be in the 2015 Tory manifesto, including those top rate tax cuts, actually represent his own "differentiation from David Cameron" strategy.
And his hint in the same radio interview that Alexander may be sacked before the election is nothing more than trouble-making. He knows it is impossible and is just seeking to embarrass Cameron over the fact his hands are tied.
Meanwhile, backbench Eurosceptic Tories have run up the pirate flag and are perfectly willing to launch raids on government legislation, such as the recent immigration bill which forced a chaotic ministerial climbdown, and demands for deals with Ukip and red-lines over Cameron's EU reform negotiations.
And grassroots Tories have expressed their continuing resentment over the high-handedness and alleged disdain coming from the leadership by flatly rejecting Cameron's appeals not to de-select two sitting veteran MPs.
There will be a major pre-election budget in six weeks, with little chance the Chancellor will be able or willing to do any more than a bit of tinkering while offering more messages of austerity and "things are getting better don't let the other lot ruin it". Even his hints of an increase in the minimum wage appear to have been discounted.
Then, in May, there will be a Queen's speech setting out the government programme for the next parliamentary session which, because there will then be just a year to go to polling day, is likely to be nothing more than a wish list with no real chance of major legislation before the election.
The same month will see local and Euro elections, likely to spark an outbreak of Ukip-inspired panic in Tory ranks, followed in September by the Scottish referendum which may be the only ray of sunshine for the Tories, presuming the polls are favourable and the Scots vote "no". But even then there will have to be huge concessions to Alex Salmond's ruling SNP in the form of devolution max.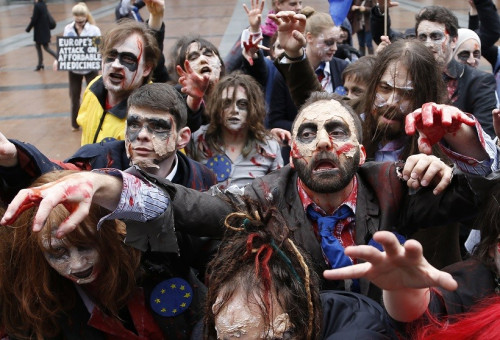 To all intents and purposes, then, normal government – beyond the day to day dealing with events like storms, - is gradually grinding to a halt as Britain gets embroiled in the longest election campaign ever.
The Liberal Democrats will continue to keep Cameron in power for the very simple reason they now have no option but to do so, but also because their biggest election claim will be to say they have proved once and for all they are a party of government.
And Cameron will continue to press his "long term plan for recovery" and hope that voters begin to reap the rewards in their pay packets and improved standards of living in time to give him the overall majority he desperately needs to boost his credibility with his own troops.
None of this means it is a clear run for Labour, however. Zombies can still inflict a lot of damage and draw plenty of blood.
Ed Miliband is still not viewed as a prime minister in-waiting and his party's lead in the polls – somewhere around seven or eight percent – is not enough to guarantee victory. A deal with the Lib Dems still looks to be a possibility.
But as far as running the country goes, for the next year the UK will resemble The Walking Dead.